What Happens After Meeting of Creditors ?
Landlords and Rentals If you are renting, you list your landlord as a creditor and the court will then notice the landlord. To remain in your dwelling, you must assume the lease, file a reaffirmation agreement with the court and keep your rent payments current. The agreement maintains the validity of the lease during the bankruptcy proceeding, but if you fall behind on rent, the court may grant an order allowing your landlord to evict you from the dwelling. Priority Debts If your wages are being garnished for a priority debt such as unpaid taxes or student loans, you must notify the court, who will notify your employer and the agency to which you are making payments. In the case of alimony or child support, the court will notify the agency collecting your payments as well as your ex-spouse. Personal debts that you list will also result in a notice to the lender, whether it's a business partner, family member or friend. Reporting Creditors who are notified of your bankruptcy will subsequently inform the credit bureaus that maintain your credit score. The bankruptcy will remain on your credit history for at least 10 years and will adversely affect your ability to secure loans of any kind for several years after the bankruptcy is discharged. The bankruptcy court will also notify creditors of a discharge or dismissal of the case. Bankruptcy filings and all related documents are public records that any business or individual can obtain upon request.
Viewpoint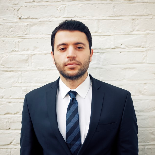 Felix Mitzner
lawyer
2020-08-18 20:33:52
When do california's lemon laws apply?
When the holidays begin to roll around, you probably see those commercials where one spouse gives the other a brand new vehicle. While we realize most people are not giving each other vehicles for the holidays, there are many people buying new vehicles around this time of year. But what happens if something goes wrong with your vehicle? If you have a new vehicle that is not working properly, and that the dealer cannot get fixed, you need to know when the state's Lemon Laws take effect. These laws cover all new vehicles as well as those used and leased that are still covered by the manufacturer's new vehicle warranty. These laws only cover vehicles sold or leased in California. These laws require automakers to replace or buy back a vehicle that does not function properly, but only after a "reasonable" number of attempts at fixing the problem. The confusion with this has to do with how "reasonable" is defined. There are some general guidelines for this: The manufacturer or dealer has tried at least two times to repair a problem that, if left unrepaired, could cause injury or death. The manufacturer or dealer has tried to fix the same problem at least four times. The vehicle has been "in the shop" for repairs for more than 30 total days (this does not have to be a consecutive 30 days).
Viewpoint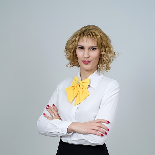 Gella Klausner
lawyer
2020-07-21 16:43:06
There are generally two different types of cases that lawyers handle: civil and criminal.
In criminal cases, lawyers either prosecute or defend people when accusations are made against them by governing bodies. In criminal cases, the defendant is suspected, in some way, to be a potential threat to society. Civil cases are where lawyers represent private individuals in a dispute. While there may not be an imminent threat to society, one individual can seek compensation from another who allegedly wronged her. What Cases Do Civil Lawyers Handle? Some civil lawyers handle civil rights cases. These are cases in which an individual -- or group, for class action lawsuits -- believes that her basic human rights have not been respected. Examples include seeking damages for unlawful police searches, or discrimination in housing, employment or education. People can feel that their right to privacy is violated during unwarranted searches or that they were denied opportunities to get a job, a residence, or go to a school because of certain characteristics. Business law is another civil area in which people often need a lawyer's guidance. If you are setting up a business, an attorney can help you determine which form to put it in -- such as an LLC or sole proprietorship -- as well as complete the necessary legal paperwork, which can be substantial and confusing. These attorneys can also help you dissolve a business or defend you against a lawsuit brought by another company. Personal injury law is an enormous legal field encompassing many different types of harm. Essentially, personal injury lawyers can assist you when you are harmed through the negligence, recklessness or carelessness of another party. Common practice areas include slip and falls, car and truck accidents, mass transportation accidents, medical malpractice and dog bites. These attorneys help you seek compensation for medical bills incurred, time lost at work, loss of consortium, pain and suffering, and punitive damages. The punishment sought for the wrongdoer is separate from that sought by criminal courts -- in fact, it is not uncommon for individuals to be prosecuted in both civil and criminal trials for the same offense. Other types of civil law do not involve wrongdoing at all, but instead relate to people seeking legal advice in complex areas. This can include bankruptcy, tax law, family law, estate planning and certain types of immigration cases. It's important to note that these legal areas can also spill over into criminal law, but it depends upon why the individual requires representation.
Viewpoint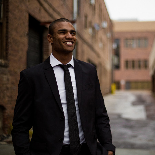 Ulysses
lawyer
2020-07-02 20:05:34
How to Prove a Premises Liability Case In New York
When someone enters a place of business – a salon, a supermarket, a restaurant – they don't expect to be leaving on a stretcher. It's an unspoken agreement between a consumer and a business owner. If it were spoken, it would go something like this: "I will frequent your establishment if you guard my personal safety while I am on your premises." It doesn't sound like too much to expect when one is spending their hard-earned dollars in a place of business. But, things happen. People do get hurt unexpectedly due to the carelessness of others. They slip and fall on spilled detergent in the supermarket. A roof leak causes a chunk of ceiling to fall on their head in a restaurant. Ice on the walkway causes them to trip while entering the salon. Luckily, the State of New York has laws protecting the patrons who fall victim to such accidents. Property owners are required to maintain their property in a reasonably safe condition. That means if a landlord has a dangerous condition on their premises and is aware of it, the landlord will be liable for any injuries suffered as a result of that dangerous condition. Their insurance will be forced to cover them for any damages a person suffers on their premises.
Viewpoint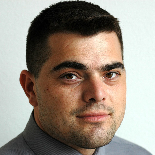 John Uebler
lawyer
2020-06-20 20:19:33
Technology Issues During At-Home Education
Many schools send their students home with iPads or other equipment to help with distance learning. Parents may be liable for broken equipment. Tech issues may be handled through the school or the helpline of the electronics brand. Yet, some schools may tell parents that any tech issues are not their problem. Using electronic communication can also bring up new policy questions, such as: Student and data privacy Email, mobile, and chat policies Standards for software or programs New schedules or assignment policies Questions about these issues may be answered by your principal or school board. Ethical Issues in eLearning There are issues with e-learning that might be unethical, but don't exactly cross the line into illegal. For example, people might promote or sell educational content that is not correct or developed by a licensed professional. To be sure you have accredited content or to learn more about e-learning policies, you can visit the websites of national associations such as: American Council on Education (ACE) Association of American Colleges & Universities (AACU) United States Distance Learning Association (USDLA) American Association of University Professors (see their Statement on Distance Education) Another issue is people selling or promoting content that may be outdated. Check the last updated date to be sure you have the latest curriculum. Older materials may be cheaper, but they also might not have the information a student needs.
Viewpoint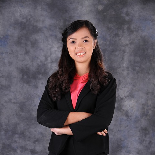 Kongove Mathis
lawyer
2020-06-12 20:20:44
Who Can Apply to Terminate Guardianship
Different jurisdictions have different rules but generally, the legal guardian and the parents of a minor child can ask the court to terminate a guardianship. In some jurisdictions, the child herself can apply. California, for example, accepts petitions from children aged 12 and over. You'll need to fill out a petition for termination of guardianship, notice of hearing and any other documents your local court requires. Call the court clerk for the county where the ward lives to make sure you have all the forms you need – the forms may differ depending on whether the ward is still living or has passed away. The petition tells the judge why you think the guardianship should end. Reasons typically include the death of the ward, the ward moving out of state, an adult ward being deemed competent by her physician, or a minor child reaching the age of majority. Parents may also request termination if they have corrected the reasons why guardianship was originally granted for a minor child.
Viewpoint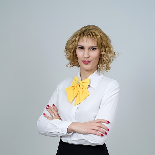 Gella Klausner
lawyer
2020-06-10 20:02:01
New Jersey Short-Term Disability Benefits
Short-term or temporary disability payments are paid from money withheld from New Jersey workers paychecks and held by the state. When short-term disability situations strike, eligible workers apply to the N.J. Department of Labor and Workforce Development for benefits. These benefits are limited to 26 weeks. Apply for benefits by mail, including form DS-1, to the Disability Insurance Office in Trenton. As of 2010, those applying for short-term disability must have a 20-week employment minimum in the state and earn at least $145 weekly. Workers also may qualify for short-term disability benefits if, during the previous 52-week period, they earned a minimum of $7,300. Benefits are calculated based on the weekly wage for the eight weeks prior to the disability. Claimants receive two-thirds of their weekly wage up to an annual limit. For 2010, the maximum weekly benefit amount for short-term disability is $561. In order to qualify for benefits, disabilities cannot last less than seven days. Employees cannot receive benefits if they became disabled 14 days beyond their final day of work for a N.J. employer. Those discharged from their jobs for gross misconduct are ineligible. Applicants must be under the care of a state-licensed physician or other medical professional. Self-inflicted disabilities or those sustained while committing a crime are ineligible. Pregnant women may apply for short-term disability benefits. In normal pregnancies, benefits may be paid up to one month before the expected due date and for six weeks after the birth, as long as the mother does not return to work before that period ends. Benefits may continue for a longer time under certain circumstance certified by a physician, such as recovery from a Caesarean section, other pregnancy or birth-related complications, or the physical inability to perform regular job requirements. Work- related disabilities are not generally covered under the state's temporary disability insurance, but rather under laws governing worker's compensation. However, under some circumstances, such as the employer's compensation carrier will no longer pay benefits or refuses to consider the disability work-related, the worker might be eligible under the state temporary disability plan. Such workers must file a formal claim with the Division of Workmen's Compensation, and if they eventually receive workmen's compensation must reimburse the Division of Temporary Disability Insurance.
Viewpoint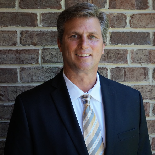 Patrick Kowalskl
lawyer
2020-06-10 19:57:56
Social Security Disability Requirements for People 55 & Older
The Social Security Administration (SSA) disability benefits program provides cash payments to disabled workers and their children. The SSA uses a five-step process to determine if a worker claiming disability (the claimant) meets the requirements for benefits: 1. is the worker currently working? 2. Does the worker have a specific medical diagnosis? 3. Does the worker have a similar diagnosis? 4.Ability to continue working. 5. Ability to do other work. SSA realizes the older a worker is, the more likely the worker's impairment can reduce or eliminate the ability to work. SSA has special considerations for workers over 55 years of age and factors this age into the disability determination process. The SSA has an actual listing of impairments indicating immediate disability. Diseases such as some cancers, hepatitis, diabetes, certain AIDS diagnoses, amputation conditions, specific psychiatric diagnosis and many others will mean the worker is disabled. Also, the SSA realizes the myriad of medical maladies cannot all be listed in a single source. Many associated illnesses similar to listed diagnoses will meet SSA's requirements and be allowed.
Viewpoint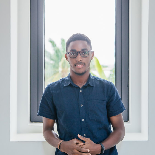 Jonathan Sherman
lawyer
2020-06-08 19:29:50
How to Contest a Will Due to Alzheimer's
An objection that a decedent was suffering from Alzheimer's disease and was mentally incompetent when she made her will is one of the most difficult contests to win. One issue that arises is that the disease is progressive, so simply proving a diagnosis is not enough. You will have to determine your loved one's mental capacity at the time she signed and dated the will, and you have to prove that she had no cognitive understanding of what she was doing at that moment in time. File an objection to the will with the probate court immediately. The window of time during which a state will accept petitions to contest may be as short as 90 days from the date the will is entered into probate, so check with the court immediately after the decedent passes away to find out how much time you have. If you think there might be a problem with the will, file the objection. Don't wait to learn the contents. You can always withdraw your petition later if the will is OK. Gather proof of your loved one's mental condition at the time she made her will. This process can entail a great deal of work in a short period of time. You will need to get statements from friends and family members as to the degeneration of the deceased's mind at the time. You will need access to her medical records. You might have to retain the help of an expert, such as a neurologist or psychiatrist, to interpret those records and eventually testify to his opinion. Try to find any writings by your loved one or photographs or videos showing her irrational mental state at that time. Hire an attorney. You must appear in court to present your evidence to a judge, and ultimately you have the burden of proof to convince the court that Alzheimer's affected your loved one's understanding of what he was doing at a specific moment in time. This process is best left to someone with professional experience in such matters. The law in most states presumes the decedent was mentally sound without definitive proof otherwise.
Viewpoint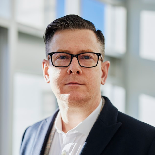 Yates Hirschi
lawyer
2020-06-05 20:06:42
Declaring Someone Dead
Step 1 Know the laws in your area. National standards states that a person must be missing for seven years before he is declared legally dead. Some states, however, have amended their rules to reflect a shorter time frame. Also, some situations do not require a long waiting period. For example, different guidelines may apply if the missing person has disappeared under perilous circumstances, such as in an accident or from a natural disaster. Step 2 Have proof to support your assumption that the missing person is deceased. To file an application declaring that the missing person is dead, you will need to provide evidence to support your contention. This can include evidence of impaired health at the time of disappearance, the age of the missing person if he is older than human life-expectancy or evidence that the person was facing some sort of danger. According to C. Edgar Sentell, a law professor and former member of the Federal Defense and Corporate Counsel, if faced with evidence that a missing person has most likely died, the court does not need to wait for the prescribed time frame. Step 3 Be prepared to wait. After the courts receive your application to declare that the missing person is dead, a notice will be published in a national newspaper seeking any information on the person in question. If no information is received within six months, the court will declare the person dead. Of course, if proof is provided that the person is alive, the application will be denied.
Viewpoint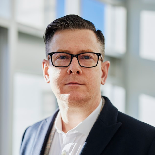 Yates Hirschi
lawyer
2020-06-04 18:18:25