Selling Your Patent: What You Need To Know
A patent is an important document which grants ownership to an invention. However, simply owning a patent won't generate a dime for the inventor. To profit from your idea, you must sell the patent, license usage rights, or market the product yourself. Months—or years—of tinkering and experimenting have turned your idea into a viable product. A successful patent search and patent application fees have resulted in you getting a patent for your invention. Now what? A patent is an important document which grants ownership to an invention. However, simply owning a patent won't generate a dime for the inventor. To profit from your idea, you must sell the patent, license usage rights, or market the product yourself. Take the Money and Run When you sell a patent, you are guaranteed a quick payoff for your idea. Thousands of inventions are patented each year but only a minuscule amount actually generate substantial, if any, profits. Some languish so long that their patent expires. By selling a patent outright, you at least gain some financial reward for your invention. Selling a patent allows the inventor to generate income that will help pay the bills or finance other promising ideas. Selling a patent outright also eliminates the huge financial outlay required to start up a business based on a new product. Although a quick, hassle-free payoff sounds enticing, by selling the patent the inventor gives up the right to future profits from his or her creation. In addition, the money earned from selling a patent may not be substantial unless the product has been on the market for a long time. The patent buyer usually won't want to spend a lot for an unproven product that might not generate a big profits. But what if the product does becomes a hit? You sold the patent for $500 but new patent owner rakes in $500,000 in profits! Deciding on an outright sale of your patent depends on the invention. Is it an innovative idea that will revolutionize an industry? Or are there similar products already on the market? Licensing Rights Licensing the right to make, use, or sell your product is usually the most profitable route for inventors. As patent holder, you retain ownership of the invention and earn royalty payments on future sales of the product. You can grant an exclusive license to one company or several companies. Your invention stands a better chance of generating big bucks if licensed through a well-known company that already has the consumers' confidence. In addition, the licensee assumes liability for any product mishaps. Like selling a patent, licensing usage rights is no guarantee of financial riches. If the product fizzles in the marketplace, so will your royalty checks. Royalty rates run from 5% to 20%, so the product would have to sell quite a bit for the patent holder to earn big money. Relationships with a licensee can go bad, thus costing you more legal fees and headaches. Before signing over licensing rights, research the potential licensee and contact inventors' organizations such as United Inventors Association. Self Help If you make and market your invention yourself, all the profits will go to your bank account. However, those profits may be eaten up by legal and accounting fees, business start up costs, and headache medicine. Most inventors make lousy business folk. Unless your invention requires scant start up capital and you are well-versed in business bureaucracy, it is probably wiser to sell your patent or license usage rights. Selling or Licensing Options Be professional with your marketing efforts. Prepare formal letters and nice looking brochures to showcase your invention. It also helps to have a prototype or at least a good drawing of the product. 1. Direct Contact: Make a list of manufacturers and potential users of your invention. The Thomas Register, available in libraries and online, has contact information for thousands of companies. The Yellow Pages and Internet are also good research tools. When making contact with a firm, present yourself as a Product Developer, not an inventor. Request a face-to-face meeting with a Sales or Product Manager in the company. This option is only advisable once you have actually secured a patent. Otherwise, you must ask the company to sign a non-disclosure agreement before discussing your idea. However, most companies will not sign this agreement as their R&D team may already be at work on a similar idea. 2. Trade Shows: Attend trade or invention shows where you will encounter companies or individuals interested in your product. 3. Advertise: Buy space for new product announcements in trade publications and inventors' magazines to generate potential patent buyers. The Patent Trade Office publishes a gazette where inventors can advertise their products for around $25 4. Venture Capital: Finance your invention by soliciting partners to provide capital required to launch the product. 5. Patent Website: Several companies have sites on the Internet where inventors can advertise their patents for sale. Some sites are free while others charge a fee if the patent is sold. Before posting your invention anywhere, check out the United Inventors Association website which has news on unscrupulous invention schemes. 6. Brokers and Submission Companies: A contingent fee broker will market your invention to manufacturers and receive payment for services if the product is sold, typically in the form of a percentage of royalties or cut of the sale. Never pay a broker in advance for his services. Reputable agents will only charge you if they sell your invention. Beware of invention submission companies. There are lists of inventors who have paid thousands of dollars to these companies and have nothing to show for it but an empty wallet and broken dreams. Many of these companies have been charged with fraud by Attorney General offices in various states and by the federal government. Before using the services of any broker or company that offers to market your invention, check them out through the Better Business Bureau and United Inventors Association. With good research and a viable product, you just may be able to turn that patent into a moneymaker.
Viewpoint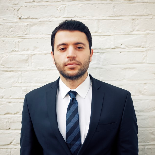 Felix Mitzner
lawyer
2019-12-25 21:11:48
How to Find a Company's EIN Number
A party can find a company's Employer Identification Number (EIN) by requesting it from the company. When a company is publicly traded and registered with the U.S. Securities and Exchange Commission, the party can use the SEC's Electronic Data Gathering, Analysis and Retrieval (EDGAR) system to turn up documents that contain the EIN. A party can find the EIN of a tax-exempt nonprofit organization by using a search tool on the IRS website. What Is an EIN? An Employer Identification Number is a nine-digit number that the IRS gives a business to identify it for tax purposes. The IRS assigns EINs to for-profit businesses, as well as to trusts, estates, nonprofits, farmers cooperatives and real estate mortgage investment conduits, which are corporations, partnerships, trusts and associations that are exempt from federal taxes. An entity is eligible to get an EIN if it has employees; operates as a corporation or partnership; withholds taxes on income other than wages paid to nonresident aliens; has set up a Keogh or solo 401(k) retirement plan for self-employed persons; or files employment, excise or alcohol, tobacco and firearms tax returns. An excise tax is a tax paid when a purchase is made on a specific good, like gasoline. Looking for the EIN A business' EIN can be found on documents that the SEC requires publicly traded companies to file. One example is a Form 10-K, a company's annual report to its shareholders. A business' EIN may be located on a Form W-2 in box "b" and on Form 1099 under the company's name and address. A party can use a service like EIN Finder to look up an EIN. He can also use a search engine such as ReferenceUSA to find an EIN. Other Ways to Find an EIN If the person is authorized to receive an EIN from the IRS, she can call the IRS's Business & Specialty Tax Line to get the EIN. Authorized persons include sole proprietors, partners in a partnership, a corporate officer, a trustee of a trust and an executor of an estate. A party can also hire a business to look up a company's EIN. He can search for local or federal registration forms that a business has filed that may contain an EIN. In addition, he can purchase the company's business credit report, which may contain its EIN.
Viewpoint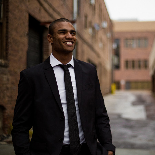 Ulysses
lawyer
2019-12-24 13:29:39
Is it Time to Convert Your Sole Proprietorship to a Corporation or LLC?
One of the biggest issues a small business owner must face is whether to incorporate, and if so, when. The question is: Why it so important to form a corporation or LLC? And how do you know which legal entity is the right type for your business? Many people start their businesses as sole proprietors. Often, it is because they aren't really planning their business and just started selling a product or service. Sometimes, they don't want to go to the effort or cost of incorporating until they know if the business is viable. Other times, they don't feel their business is risky enough to need protection. In a sole proprietorship, the owner of the business and the business are a single entity. Only one person owns the company and instead of paying corporate taxes, the owner pays personal income tax on any profit. This type of business has some advantages because there is less paperwork—for example simpler tax returns—and there are fewer regulations. Make a profit? It is all yours. On the other hand, if there are problems such as lawsuits? Those are all yours, too. A corporation makes your business a distinct entity. In other words, it separates your business assets from your personal assets. Worried because you are the only person in your company? That is just fine; one person or multiple people can own a corporation. In most cases, if you are considering incorporating your small business, you will want to investigate S corporations. These are corporations especially designed for small businesses. S corporations are not usually required to pay corporate taxes; instead they only pay taxes on dividend earnings. Growing fast? Want to issue stock? A C corporation will allow you to issue stock and set up a board of directors, but you will have to pay corporate taxes. An LLC, a Limited Liability Company, is a different type of business entity. Like a corporation, an LLC offers protection for the owners' personal assets in the event of lawsuit or debt. The owners—called members when the firm is an LLC—can collect their profits through the company without paying corporate taxes in many states. There is also greater flexibility in how profits can be distributed amongst the owners than in corporate structures.
Viewpoint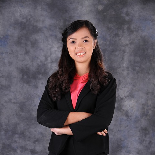 Kongove Mathis
lawyer
2019-12-20 17:38:55
Do You Need a Physical Address For Your Business?
When it comes to a physical address for their businesses, home-based business owners often face a dilemma: because they run their business from their home, there are both privacy and safety issues for using their home address as their physical business address. If you run a home-based business or are considering starting one up, you're likely pondering this question yourself. You may even be contemplating not using a physical address at all, especially if you run a service-oriented business where clients contact you online or over the phone and never have to come to your place of business. Some home-based business owners use a PO box number as their home address for business. They use the PO box on their websites and business cards—a PO box allows you to give out a business mailing address without sacrificing either your privacy or safety. But there are also a number of reasons why you may want—or need—to have an actual physical address for your business.
Viewpoint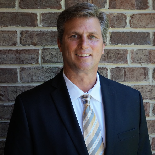 Patrick Kowalskl
lawyer
2019-12-19 20:59:20
5 Ways to Avoid Probate
Without proper estate planning, probate can end up being one long, expensive stress for your heirs. So as you prepare end-of-life documents such as your will, advance directive, and living will, something else you should keep in mind is doing your best to avoid probate. Before we get into how to avoid probate, let's talk about what probate is and why you would want to bypass dealing with probate law at all. What Does Probate Mean? Probate is the court-supervised process of settling a decedent's estate and distributing his or her property to heirs. Simply having a last will does not avoid probate; in fact, a will must go through probate. To probate a will, the document is filed with the court and a personal representative is appointed to gather the decedent's assets and take care of any outstanding debts or taxes. The personal representative can then distribute the decedent's assets to the heirs. Why Avoid Probate? Because gathering assets and paying off debts can take time and be costly, it can end up delaying distributions of your property to your loved ones. In the worst case scenario, a drawn-out probate process can last several months or even years and seriously dip into the assets meant to go to your heirs. Moreover, if a probate attorney has to get involved, you are looking at even more expenses and delays. Accordingly, if you can avoid probate and have your assets pass directly to your heirs without the involvement of the probate court, you want to do so. How to Avoid Probate Now that you know what probate is and why you probably want to avoid it, let's move on to the most common ways available of avoiding probate. 1. Joint Ownership of Property Jointly held property with the right of survivorship passes directly to the joint owner who is still living. Generally, there are three main ways to hold property jointly with another person: Joint tenancy with a right of survivorship. The owners are "joint tenants" of the property and the survivor takes full ownership upon the death of the other owner. Tenancy by the entirety. Similar to joint tenancy, only this type of ownership is available only to married couples (including same-sex couples in some jurisdictions). Community property. In states with community property laws, spouses hold property jointly with the right to survivorship. 2. Beneficiary Designations Life insurance and retirement accounts including 401(k)s, annuities, and IRAs all have designated beneficiaries within the documents; those funds pass directly to the beneficiaries without having to go through probate. 3. Pay-on-Death and Transfer-on-Death Accounts Some states allow you to designate a beneficiary for your bank account, which is called a "pay-on-death" or POD account. You may also be able to designate a beneficiary for your investment account through a "transfer-on-death" or TOD account. 4. Revocable Living Trust One of the most common ways to avoid probate is to create a living trust. Through a living trust, the person writing the trust (grantor) must "fund the trust" by putting the assets he or she chooses into it. The grantor retains control over the trust's property until her death or incapacitation. At that point, the trust is turned over to the successor trustee, who had been chosen by the grantor and who will distribute trust property according to the grantor's wishes. All of this happens outside the purview of the probate process. 5. Giving Away Property If you pass ownership of an asset to someone else within your lifetime, that property can't and won't be part of your estate when you die. Obviously, then, it also wouldn't be part of the probate process as your chosen heir would already have ownership of the asset. Depending on the situation, however, you may have to pay a gift tax, that can be expensive. As you can see, avoiding probate doesn't have to be complicated and in many instances involves simple transfers of assets so they are not within the reach of probate law. Taking a few steps now could mean saving your estate—and your loved ones—valuable time and expenses later.
Viewpoint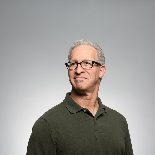 Terrance Gwiriri
lawyer
2019-12-18 20:33:00
How to Ensure Your Estate Plan Is Executed Properly
You've completed a will or living trust because planning your estate is important to you, but have you done everything necessary to make sure your documents are legal? Some people start preparing the documents but can't quite finish. Your estate plan won't do what you want it to do if you don't take all the steps necessary to make sure it will go into effect when you need it to. Don't leave your heirs hanging! Making the Tough Decisions One of hardest parts about creating a will or living trust is deciding how you're going to distribute your assets. This can be a very emotional decision for some people. Once you've worked through this, completing your estate plan can become much easier. Completing Your Will You've decided who's in and who's out. You've divvied up your belongings, but you're not done yet! To make sure your will is valid, it's a good idea to complete a self-proving affidavit if your state allows it. This is signed in front of a notary and is attached to the will, basically swearing that you meet your state's requirements to complete a will. Signing Your Life Away Your will is not valid until it is signed in front of two witnesses. You'll sign the will while the witnesses watch and then ask the witnesses to sign as well. This is a crucial step, because a will that is signed without witnesses is generally not valid. Storage Matters It's important that the completed will is kept in a safe place because it does you no good to have a will that no one can find after your death. Your home safe can be a good place. Your attorney also can keep the will. Make sure your beneficiaries and family know that you have a will and where to locate it. Completing a Living Trust Your living trust allows you to use your assets during your life and control their distribution after your death when your successor trustee takes over. After you complete and sign your trust document, there is more work to be done. Your trust is not functional until you actually transfer your assets into it, which is called funding the trust. This means you will need to change legal ownership of every asset you want to place into the trust, including bank accounts, real estate, investments, and more. These assets will now be owned by "(Your Name), Trustee of the (Your Name) Living Trust." An additional document you may need is a Certificate of Trust. This is basically a summary of the trust that you can use to show that the trust exists and how title to trust assets is to be held. Transferring Assets to Your Trust Managing Your Trust It's important to stay on top of your trust. As you buy things, be sure to do so in the name of the trust and to update the property schedule. It is also a good idea to create a simple will (called a pour-over will) that will take anything you've forgotten and transfer it to your trust when you die. Carefully completing and reviewing your estate plan will keep things organized and give you greater peace of mind.
Viewpoint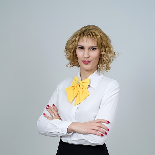 Gella Klausner
lawyer
2019-12-17 21:18:36
What Is an Irrevocable Contract?
If you've heard about irrevocable contracts, you've stumbled onto an area of law with confusing terminology and concepts. Sorting these out requires learning about contracts, options, and waivers. To begin, you need to know some basics of how a contract is formed. Forming a Contract As with anything involved with the law, contracts can be complicated matters. But the process can be simplified by breaking it down into three basic steps: 1.Offer. The first step in creating a contract is for Party A, the offerer, to make an offer to Party B, the offeree. The offer must be clear about the details of the proposal, such as what each party must do, the amount of money to be paid, and any necessary time frames. At this point, there is no contract. Party A is free to cancel, or revoke, the offer with no penalty. Party B is free to simply ignore the offer or reject it, also without penalty. 2.Acceptance. This step takes place when Party B communicates to Party A that they are accepting the offer. Exactly how this is communicated depends upon what is required by the offer, although it is usually done either verbally or in writing. In some cases, however, the offer may indicate that it can be accepted by Party B taking some other type of action. 3.Consideration. This is a confusing, and somewhat imprecise, legal concept. It basically means that both parties must commit something of value to the agreement. This can consist of giving money, such as a deposit, or of making a promise to pay money or to perform a certain act. In most situations, the promises and obligations of the two parties are sufficient consideration. This is why you frequently see contracts that include the statement "for the sum of one dollar and other valuable consideration. The central purpose of a contract is to create a binding agreement that can be enforced in court if there is a breach of contract. Once a contract is formed—by an offer, acceptance, and consideration—it is essentially irrevocable. The term irrevocable does not mean that a party cannot refuse to perform its obligations under the agreement, but rather that it can be held financially liable in a court of law for such refusal. The only exception would be if the terms of the contract specifically state that one or both parties can revoke it in certain situations. When someone talks about an irrevocable contract, they are often actually referring to an irrevocable offer—or, more precisely, a contract to make an offer irrevocable.
Viewpoint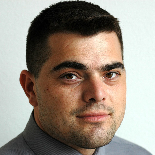 John Uebler
lawyer
2019-12-16 19:20:57
How to Get a Divorce with No Money
Divorce can be expensive. Even if you plan on representing yourself, the court divorce fees alone can cost several hundred dollars. You may be wondering how to get a divorce with no money. Fortunately, it is possible to get a divorce without any court fees if you are in a difficult financial situation. Divorce Fee Waiver for Indigents If you are wondering how to file for divorce with no money, you will be relieved to know your state has an indigent divorce or fee waiver procedure that will allow you to file for divorce and ask the court to waive all of the court fees associated with the process. This procedure is specifically designed to help people with limited finances end their marriages. Obtaining Divorce Forms The first step in getting the fees waived when you are getting divorced is to get the forms. First, check online to find your local divorce or family court. Their website will likely have forms you can download or print. You will need to get the forms to file for divorce as well as the forms to ask for a fee waiver. Check to see if there is an instruction booklet as well which will guide you through the process. You can also go to the courthouse and get the forms from the clerk there. If you have questions, they may be able to help you complete the forms. Make sure you meet your state residency requirements; you cannot file in your state unless you meet them. Fill in all the information requested, including information about children of the marriage, assets, debts, date of marriage, and the reason for the divorce. You will also need to indicate if you are asking for child support, alimony or division of marital assets. Providing Financial Proof In order to have the fees in your divorce waived, you will need to prove to the court that you are indigent, or poor. You will need to include proof of your income (which includes income from all sources, such as Social Security, child support, disability and payroll), assets (things like bank accounts or cars), and your debts (credit card, loans and utility bills). Tax returns may also be requested. The forms will tell you exactly what documents the court needs. The good news is, you will need to gather this information anyhow, since everyone filing for divorce must provide financial disclosure to the court, so this is not really an extra step. File for Fee Waiver Once you have completed all the paperwork, you need to file the papers. The documents will need to be notarized. You can get forms notarized at your bank if you have one, or you can ask the clerk to notarize the forms for you when you file them. Next Steps After you file, your paperwork will be reviewed by a court employee or by the judge. A hearing may be necessary so the judge can ask you some questions. Your fee waiver may be approved or the court might decide to defer your fee, which means you can pay it later. This is common if your ex has assets and will be paying out some to you as part of the divorce judgment or settlement. Once the waiver is approved, your case will move forward. The simplest way to proceed is to file a settlement or appear in court and tell the judge together what your settlement is. Another option is to move ahead with the divorce as an uncontested procedure, where your ex does not even need to appear. The procedure will be relatively quick and you will get your divorce without paying any fees. Legal Aid Divorce Help If you are not able to handle a do-it-yourself divorce where you file all the papers yourself, it is likely that there is a legal aid society in your area or a volunteer lawyers program through your local bar association. Call your city or state bar association to ask for contact information or do an internet search to find them. These organizations provide no-cost (and also low-cost) legal assistance. If you are indigent, they may represent you at no cost and will file all fee waiver papers on your behalf. Fortunately, you don't have to have any money to get a divorce, but you do have to follow the procedure set up your state to have the court fees waived. This can be a huge relief when you need to get out of a marriage but don't have any funds. For those interested in learning more about legally ending a marriage, LegalZoom offers an uncontested online divorce.
Viewpoint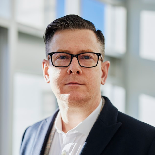 Yates Hirschi
lawyer
2019-12-16 19:00:52
Child Tax Credit: A Guide for Federal Deductions
Raising children is expensive, but at least the kids save you money on taxes. The Internal Revenue Service (IRS) provides numerous tax benefits for taxpayers with children, including dependency exemptions, child care credits and tax deductions for some child-related expenses. Every child that you claim as a dependent on your tax return automatically reduces your taxable income by $3,800 as of 2012. This means if you are taxed at 15 percent, each kid saves you $570 in taxes ($3,800 x 0.15). If you have children under the age of 17, you can claim a $1,000 child tax credit for each child. Since a credit is a dollar for dollar reduction of your income tax liability, this can be a huge tax savings. For example, if you have two kids under age 17, you can reduce your tax liability by a full $2,000 ($1,000 x two kids). Another tax credit you might qualify for is the Child Care Credit. This credit may be claimed if you pay somebody else to watch your child or children while you work. For example, if you pay a daycare $20 each day to watch your two kids, you can claim up to $2,100 in tax credits (assuming you paid that much in total daycare fees). Just remember to keep a written record of the child care fees, such as receipts and checks for payment. If you adopt a child under 18, you can claim an additional credit worth up to $12,650 as of 2012. You can deduct all qualified adoption expenses, including state-imposed fees, attorney costs and fees, home evaluation fees and filing fees. If your child goes to school and you still claim the child as a dependent, you can take advantage of several education-related tax benefits. First, you may qualify for the American Opportunity or Lifetime Learning Tax Credits (though you can only claim one of those credits, but not both, for each tax year). If you help a child obtain or repay student loans, then you can deduct up to $2,500 in student loan interest. You can deduct the student loan interest even if you don't itemize your deductions (meaning you claim the standard deduction).
Viewpoint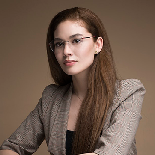 Silvln Crowley
lawyer
2019-12-11 12:38:29
Social Security Benefits for Children of Deceased Parents
Created by President Franklin D. Roosevelt in 1935 as one of his "New Deal" programs, Social Security is one of the most important government programs in American history. This social insurance program was established to provide pensions to retired workers age 65 and older that might otherwise have no source of income. Qualification The Old Age and Survivors Insurance and Disability Insurance is the division of the Social Security Administration that provides benefits to children who survive their parents. According to the Social Security Administration's 2010 Fast Facts and Figures, more than 1.25 million children receive benefits as the result of their parent's death. To qualify, the child must be your biological or adopted child, or your dependent step child. The parent must have worked at least 10 years and paid some Social Security tax in their lifetime. The child must also be unmarried.The child must be under the age of 18 or up to age 19 if still in high school. Children with disabilities--physical, mental or developmental--can receive survivor benefits as long as the disability was diagnosed before his or her 22nd birthday. Application Families seeking to obtain the benefit on behalf of the child must provide a series of verification documents. The application requires the Social Security numbers of both the deceased parent and the child, as well as the child's birth certificate. The guardian must also present proof of the parent's death, usually in the form of a government-issued death certificate. Monthly Benefits Social Security direct deposits monthly payments into checking accounts or offers a government-issued debit card. The child's benefits are based on the parent's earnings and future benefit. A child is entitled to 75 percent of the parent's basic Social Security payment. The payments from the deceased family member's account can benefit multiple children and spouses, as long as the total family benefit does not exceed 150 to 180 percent of what the parent would have received if he were still alive. Lump Sum In addition to the monthly payment to the child, a lump sum may also be paid out. In the event that the child is orphaned and awarded to a guardian, the child may receive what is known as the Social Security death benefit, which is a payment of $255, as of August 2010. The payment is made as long as there is no surviving spouse and the child meets the survivor benefit eligibility requirements during the month of the parent's death.
Viewpoint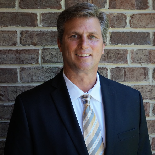 Patrick Kowalskl
lawyer
2019-12-10 21:15:03