What is a Durable Power of Attorney?
Suppose you become mentally incompetent due to illness or accident while you have a power of attorney in effect. Will the document remain valid? To safeguard against any problems, you can sign a durable power of attorney. This is simply a general, special, or health care POA that has a durability provision to keep the current power of attorney in effect. You might also sign a durable power of attorney to prepare for the possibility that you may become mentally incompetent due to illness or injury. Specify in the power of attorney that it cannot go into effect until a doctor certifies you as mentally incompetent. You may name a specific doctor who you wish to determine your competency, or require that two licensed physicians agree on your mental state. What to look for when choosing your power of attorney? Trust is a key factor when choosing an agent for your power of attorney. Whether the agent selected is a friend, relative, organization, or attorney, you need someone who will look out for your best interests, respect your wishes, and won't abuse the powers granted to him or her. It is important for an agent to keep accurate records of all transactions done on your behalf and to provide you with periodic updates to keep you informed. If you are unable to review updates yourself, direct your agent to give an account to a third party. As for legal liability, an agent is held responsible only for intentional misconduct, not for unknowingly doing something wrong. This protection is included in power of attorney documents to encourage people to accept agent responsibilities. Agents are not customarily compensated; most do it for free.
Viewpoint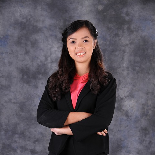 Kongove Mathis
lawyer
2020-02-21 19:44:51
How to Prove You Own the Copyright
To put it simply, the minute you write something down, even if you carve it in the side of a tree, it is copyrighted and you own that copyright. The trick comes when you need to prove that you wrote it FIRST and it was your ORIGINAL idea. Read on to discover some amazingly easy ways to do this. Just the act of committing something to paper (or stone, bark, or papyrus) creates an implied copyright. But what happens if you write a great story and pass it around to your friends, who give it to their friends and one day you open a magazine and see your story under someone else's byline? How do you prove you wrote it first? The first thing you want to do is simply write the word 'copyright' and add the symbol (c) and the date and your name at the bottom of every page of the story. Now that you have established you want to copyright the story, you can further prove that it is yours and was written on a certain date by emailing it to yourself and saving it. This creates a time and date stamp that will add credibility to your claim. Go one step further and print it out, mail it to yourself, preferably by registered mail. Keep the envelope in a safe place and do not open it unless you need to prove in court that you actually were the first person to create the story. This method is going to be more readily accepted in court than just a print out with your copyright on it or even an email. If you think your work is going to be vulnerable to theft and you want ultimate protection from copyright thieves, you can register the work with the United States Copyright Office (see resources below. There is a cost to doing this, usually around $35-$45 per manuscript, but if your work is stolen and it is registered you will be able to take enhanced legal action.
Viewpoint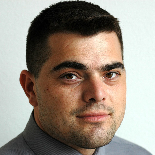 John Uebler
lawyer
2020-02-21 19:37:10
What Is a Divorce Certificate?
It can be confusing to understand the differences between a divorce decree vs. divorce certificate. A divorce decree is the complete court order ending your marriage, with all the details about how property is divided, how you will share time with your children, and what, if any, child support is granted. It also states why the marriage is being dissolved. If there are any problems in the future with your ex not following the court order, you will refer to the decree, since it states what each is required to do. If there is noncompliance, you can go back to court to enforce the terms of the decree. A divorce certificate is not a court document. It is a document issued by your state for record-keeping purposes. It includes the parties' names and says when and where the divorce was granted. It does not include the myriad other personal details included in a divorce decree. This certificate is used in much the same way you would use a birth certificate or marriage certificate, in the event that you need to prove you are divorced from someone. If you seek to change your name—on your driver's license, or with Social Security—after the divorce, you may be asked to show a portion of the divorce decree to confirm you have authorization for the name change. While the divorce certificate is generally accepted as proof that you're divorced, the name change itself is ordered in the divorce decree; the name change may not appear on the certificate. If you need to provide proof that the divorce occurred, for any reason other than a name change, then showing the divorce certificate should be sufficient.
Viewpoint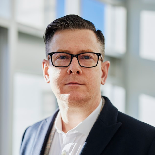 Yates Hirschi
lawyer
2020-02-20 16:06:00
8 Steps to Creating a Contract
A contract is a legally binding agreement between two parties. Its purpose is to outline the responsibilities and obligations of each party. A contract is utilized in various legal situations including real estate transactions, employment agreements and business deals. Creating a contract requires several necessary elements. Each step involved in creating a contract ensures the rights of all parties are protected. Intent The first step in creating a contract is to have intent. Intent is the desire between two or more parties to enter into an agreement with one another. For example, two friends who intend on going into business with each other sign a partnership agreement to legalize the business relationship. Offer Once two parties set the intention to enter into a contract, one party must make an offer to the other to perform a duty or provide a service. For instance, a buyer makes an offer to a seller to purchase a home. It is important to note that although one party makes an offer, a contract cannot exist until the other party accepts the offer. Timeframe When an offer is made, it does not extend indefinitely. When creating a contract, the offering party must stipulate how long the offer will remain valid and how long the other party has to accept the offer. Obligations To create a contract, the document or agreement must describe the obligations of each party. In other words, the contract must define the duties one party is obligated to perform and how long he has to perform them. Representations Representations must exist in a valid contract. A representation is a statement of truth regarding the subject matter of the contract. For example, an individual selling a vehicle to another party "represents" that he is the rightful owner and has the legal authority to sell the vehicle to the buyer. Consideration Consideration must exist to create a contract. Consideration is what one party receives from the other party once the obligations of the contract are fulfilled. Consideration can be in the form of money, products, services, expertise or anything that is considered of value. Arbitration If disputes arise between the parties, the contract should include how each party will resolve the dispute. Many contracts include an arbitration clause which stipulates that each party must utilize arbitration, instead of litigation, to settle a dispute. Acceptance The final and perhaps most important step in creating a contract is acceptance. A contract is only valid if the accepting party agrees to its provisions. A party can accept a contract verbally or in writing depending on the nature of the contract. If entering into an oral contract, each party must verbally agree to the terms for a legally binding contract to exist. With a written contract, each party must sign a document to ensure acceptance of the terms.
Viewpoint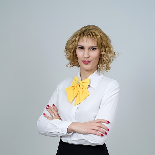 Gella Klausner
lawyer
2020-02-19 09:43:46
What is Contract Law?
Don't think for a minute that only business people working in commerce need to know about contract law. Anyone who gets a credit card, signs up for cell service or gets hitched is knee-deep in the realm of contracts, those oral and written agreements that make the modern world go round. Contract law includes everything about legally enforceable agreements, including how to make them, interpret them, enforce them and break them. Contract Law Basics Not every agreement is a legally enforceable contract. Take, for example, the "deal" expressed in the phrase, "If you marry me, I'll make you happy for the rest of your life." This is obviously not something you can enforce in a court of law. But many agreements are enforceable, and what makes a contract enforceable is a part of contract law. Contract law also includes the basics on which contracts can be oral and which must be written to be enforceable, how to interpret the language used in contracts, when you can get out of a contract, what constitutes breach of contract and similar subjects. What Are the Six Elements of a Legally Enforceable Contract? Some claim that there are only five essential elements of a legally enforceable contract, some say six and some say seven. The fact is, in order to enter into a contract that a court will enforce, you may have to take all of these elements into account. The first three are standard: offer, acceptance and consideration. An offer is simply a proposal by one party on what it will give to get something it wants. It can be as simple as offering to sell someone your yo-yo for $1, but it can also be quite complex. The acceptance is the other party saying "Yeah, I'll buy your yo-yo" (or nuclear sub). Consideration means that each party gives something and gets something. In this case, one party gives up the yo-yo and gets $1, the other gets the yo-yo and gives up $1. Since both parties have something at stake in the agreement, it is said that there is mutual consideration. Had the first person simply offered to give his friend a yo-yo, there would not have been mutual consideration since the second party was not giving up anything. He would not be able to sue to enforce the contract.
Viewpoint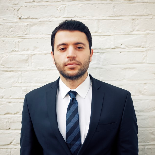 Felix Mitzner
lawyer
2020-02-19 09:37:23
What You Need to Know About Intestate Inheritance
The legal term intestate succession refers to who inherits property when a person dies without a will. Whether you don't have a will, are considering making a will, or are a relative of someone who doesn't have a will, you should understand the basics of intestate law. The legal term intestate succession refers to who inherits property when a person dies without a will. Whether you don't have a will, are considering making a will, or are a relative of someone who doesn't have a will, you should understand the basics of intestate law. A valid will determines how the decedent's estate property is distributed. If the decedent did not have a valid will, the state probate law of intestate succession determines the distribution of property. The law of intestate succession may be viewed as the will the state legislature writes for you if you don't write your own will. A valid will determines how the decedent's estate property is distributed. If the decedent did not have a valid will, the state probate law of intestate succession determines the distribution of property. The law of intestate succession may be viewed as the will the state legislature writes for you if you don't write your own will. Of course, as with just about anything to do with the law, it's not quite that simple, especially when it comes to spouses, children, grandchildren, and further descendants.
Viewpoint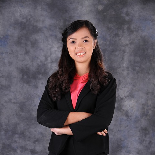 Kongove Mathis
lawyer
2020-02-08 14:20:52
Do Living Trusts Protect Assets from Creditors?
While there are several good reasons to consider a revocable living trust for your estate plan—avoiding probate, for example—keeping your assets safe from creditors is not one of those reasons. To understand why, it's helpful to discuss what a revocable trust is and what it does, as well as how it differs from an irrevocable living trust—a legal instrument that actually may help you protect assets from creditors. Aside from an irrevocable trust, there are other ways to keep creditors away from your stuff, so if you're concerned with asset protection, read on. What Is a Revocable Trust? A revocable trust, sometimes called a living trust, holds the assets of a trust creator (called a "grantor," "settlor," or "trustor") during his or her lifetime. The trustor is named as trustee. Upon the grantor's death, the "successor trustee," who had been chosen by the trustor, facilitates the distribution of assets to the trustor's chosen beneficiaries according to the provisions of the trust documents. All of this happens outside the probate process. Indeed, many people turn to trusts to avoid probate, the court-supervised process of distributing a decedent's estate, which can become costly and time-consuming. Also, generally trust documents do not become part of the public record, which means your affairs stay private, as opposed to what happens with a last will and testament, which goes on file for anyone to search. Another benefit of a living trust is that the successor trustee can step in to handle the affairs of the trustor should the trustor become incapacitated, which, again, would happen without getting a court involved. Two important notes about a revocable living trust, however: (1) The trustor is still legally considered the owner of the assets within the trust; and (2) the terms of the trust can be changed or the trust canceled by the trustor at any time. These characteristics make the assets within the trust susceptible to collection by creditors because the trustor, as far as the law is concerned, still owns and has full control over the assets. As a result, a creditor could go after the trust, seek its termination, and gain access to assets within it. So, to be absolutely clear: A revocable living trust does not protect assets from creditors. What Is an Irrevocable Trust? An irrevocable trust, on the other hand, may protect assets from creditors. In fact, you may see the term "asset protection trust" used to describe such a trust. What's the difference? With an irrevocable trust, the assets that fund the trust become the property of the trust, and the terms of the trust direct that the trustor no longer controls the assets. Also, an irrevocable trust's terms cannot be changed and the trust cannot be canceled without the approval of the grantor and the beneficiaries, or a court order. Because the assets within the trust are no longer the property of the trustor, a creditor cannot come after them to satisfy debts of the trustor. Still, it is crucial to know your state law regarding irrevocable trusts to understand exactly how well your assets are protected from creditors. Keep in mind that a court is within its power to find a transfer of assets to a trust to be fraudulent if it is done with the intent to defraud creditors. Not only could such a finding expose the trust assets to liability, but also it could mean heavy legal penalties for the trustor. Asset Protection Strategies If you are concerned with asset protection, there are several different ways to accomplish this aside from putting your property into a trust that you will no longer have control over. Depending on your state law, certain assets may already be protected from creditors, so you may choose to put your money into such assets. Many states, for instance, have a "homestead exemption" for the main home of an individual, which cannot be touched in bankruptcy. Most retirement accounts and pension plan funds are also usually off-limits. Liability insurance is one of the most common ways to protect against potential lawsuits and creditors. Another option may be to create a separate business entity such as a limited liability company (LLC) or corporation to shield personal assets from liability.
Viewpoint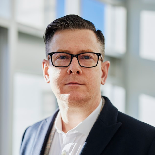 Yates Hirschi
lawyer
2020-01-23 12:43:06
How to Avoid Copyright Infringement
Copyright is a well-known type of intellectual property (IP) protection represented by the © symbol. Watch any film and the copyright infringement warning will appear, threatening jail time and fines. Copyright extends beyond video to songs, pictures, books, blogs, podcasts, paintings and even software. For those who are both consumers and business owners, it's important to know how to avoid copyright infringement. How Do You Get U.S. Copyright? Once a work is expressed in a tangible medium, which is paper, electronic, recording or anything that can be seen, read or heard, you actually have copyright protection. Technically the © is not required on the work, but it's a good idea to use the © symbol or to sign paintings. Protecting your works with a registered copyright is a simple process relative to other forms of intellectual property like patents or trademarks. More information on copyright registration is available on the U.S. Copyright Office (USCO) website. Remember that any IP registration in the U.S. will only protect you in the U.S. Copyright does not have to be registered with the USCO unless you wish to bring legal action when someone else infringes on your work. Also, if you wish to give others the right to use your work but you are not sure about the different types of licenses, the Creative Commons organization has several license options. What Is Copyright Infringement? Copyright laws are designed to protect the creator of original works, which are creative expressions from others using and profiting their work, without permission. The idea is that the author or creator owns the rights to the work and can decide if and how others use his or her creation. For example, music copyright would exist for songwriters on their lyrics. When songwriters allow artists to record their words, there would be an agreement outlining how the right to record is granted, thus avoiding copyright infringement. If another artist decided to record the same song without permission, the songwriter would be able to bring legal action for copyright infringement against the artist. If you believe that the copyright infringement definition sounds like stealing, you would be correct. Other examples of copyright infringement include: Downloading movies and music without proper payment for use Recording movies in a theater Using others' photographs for a blog without permission Copying software code without giving proper credit Creating videos with unlicensed music clips Copying books, blogs or podcasts without permission Anything where you are copying someone else's original work without an agreement
Viewpoint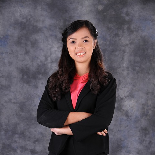 Kongove Mathis
lawyer
2020-01-22 21:12:56
ADA Rights for On-Street Parking
The Americans with Disabilities Act is the document requiring businesses to make their facilities accessible to people with various special needs. The ADA has guidelines on the spacing and layout of parking spaces. While the ADA does not address on-street parking specifically, some general parking suggestions apply. The key to making spaces accessible for everyone who is handicapped is to make the spaces large enough to accommodate wheelchairs, walkers and other equipment. ADA specifications indicate that a 96-inch aisle is needed for a full-sized handicapped space, although smaller spaces can be made available as well. With on-street parking, planners may get this clearance space by opening space on the sidewalk side of the parking spot. Angled spaces are acceptable as ADA-compliant parking; however, most city streets have parallel parking on-street. ADA guidelines recommend that people who need handicapped parking should be able to pull in forward or backward in the best possible space design. This ability to pull in either way grants the greatest flexibility for people who need to assist others in unloading from the vehicle. One in eight spots should be van accessible. These spots need to stretch the full 96-inch specification. They also should have a special sign indicating that a spot is van-accessible. Many vans come with electronic wheelchair lifts, which is why the extra space is needed. For on-street parking, van spaces may be difficult to accommodate. The ADA requires that spaces are in the location with the shortest possible route to the entrance. Because on-street parking typically is for more than one business, the shortest route is not necessarily the best benchmark. Another choice is to space the spots so that someone who needs them will have to go only a small distance to get to any place nearby.
Viewpoint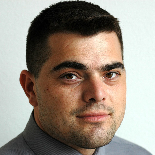 John Uebler
lawyer
2020-01-22 21:08:15
Can I Notarize For a Family Member?
Notaries are officials licensed by state and local governments to impartially witness the signing of important documents. It can be challenging to remain impartial while dealing with family members, so how do you know if you can notarize a document for a relative? It depends on the state you're in, your relationship to the family member and whether there's a conflict of interest involved. Relationship to the Family Member In a few states, you are prohibited from notarizing documents for most family members. This sometimes includes even step- and half-relatives. In some other states, only close family members are off-limits. In Oregon and North Dakota, for example, you may not notarize a document for your spouse. Florida takes its rules a bit further and bans notarizing for your spouse, parents or children. The remaining states have no restrictions placed on notarizing for family members. A few, such as California and Washington, do caution against the practice. These states leave it up to you to asses the situation to ensure you're following appropriate law. Spend some time familiarizing yourself with your state's notary laws to avoid problems. It could save you a lot of time and trouble in the future. Be Impartial Notaries must avoid even the appearance of a conflict of interest. Just because your state law doesn't explicitly prohibit you from notarizing a family member's signature doesn't necessarily mean you're in the clear. Notary laws generally prohibit you from performing your duties if you will personally gain or benefit from notarizing a document. Similarly, if you have any involvement whatsoever in the document, it is best to refuse to notarize it. Regardless of your state's law, best practice codes often encourage you to decline notarizing for close relatives or family members. These codes ask you to avoid any situation in which you could appear to have a conflict of interest or be partial to one or more of the parties to the document. If you are planning to notarize a document for a spouse or other close family member, ask yourself if you stand to benefit from the transaction. You may benefit even if your name isn't on the document you're notarizing. For example, let's say your spouse is applying for a loan. Your name may not be included on the loan documents, but you still stand to materially benefit if the loan is approved. This type of situation raises the question of a potential conflict of interest and should be avoided.
Viewpoint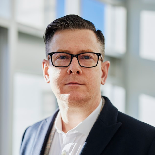 Yates Hirschi
lawyer
2020-01-20 21:21:11