How Do I Sign a Contract?
Sign your legal documents the same way you sign checks, government identification, or other documents. For instance, if you go by your middle name on paper and in person, sign that way unless otherwise stated. A notary public may ask to see your identification card to confirm your identity and compare signatures. When you sign a contract, best practices suggest you use a color other than the color of the agreement terms to reinforce authenticity and prevent anyone from creating fraudulent copies of the contract. Blue is the norm. Do not use a pencil because someone could tamper with it, and avoid red ink because it can be hard to read. During the official signing of the document, each party must be of sound mind, meaning they are capable of understanding the terms of the contract and not under the influence of drugs or alcohol. Furthermore, you should take your time to read the entire agreement before signing. Ensure you have a complete understanding of the terms and ask for clarification on anything that is unclear before putting your pen to paper.
Viewpoint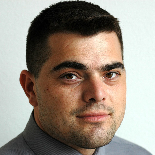 John Uebler
lawyer
2020-04-27 10:02:25
Effectiveness of Waiver of Liability Agreements
However, a waiver of liability agreement does not necessarily prevent an injured party from pursuing legal action. If you have been injured at an event or activity that required you to sign a waiver of liability before participating, you may still have a legal case depending on the following circumstances: The language of a waiver of liability is critical to its effectiveness. As with any contract, liability waivers are enforced according to their plain language. A waiver that is unclear or ambiguous about the circumstances in which the organization is not responsible may not be effective. This is especially so since the law treats contracts which are negotiated between parties (that is, where they both have input) differently from ones where one party simply presents the agreement to the other side and tells them they have to sign it. When the contract was entirely drafted by one party, the law will resolve ambiguities or questions against that party—that is, the party which did not draft the agreement gets the "benefit of the doubt" about what the agreement means. However, not all waivers are ambiguous—some are very clear and definite about when the event's sponsor or activity's organizer is not liable. If the waiver agreement you sign clearly identifies when the other party is not responsible, it has a better chance of being enforced. Where the critical language that absolves an organization of responsibility is located within the waiver can be important. For example, if the language is tucked away in small font in a place where you would never see it, then a court may find that you did not intend to sign away your right to sue. Contracts generally require agreement or consent by all parties, and that goes doubly true where one party is giving up an important right (like the right to sue and seek compensation for injuries). If the critical language is hidden or unobvious, a court could conclude that the participant did not see it and therefore did not agree to give up the right to sue. The most important factor as to whether a waiver of liability form will be enforced is the law of your home state. Some states view waivers with a great deal of suspicion and even dislike, and are fast to reject or not enforce them; others are reluctant to reject the agreement and take away the parties' right to contract (and apportion risk) however they like. Because the law of waivers can vary state-by-state, if a company downloaded a waiver of liability form from the Internet, the form's language may or may not be enforceable in that state.
Viewpoint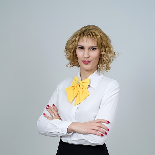 Gella Klausner
lawyer
2020-04-25 11:42:13
What to do when Your Workers' Comp Claim Is Denied?
The first thing that you should do if your workers' compensation claim is denied is to hire an experienced workers' compensation lawyer who can guide you through the process of appealing the denial. From there, you need to file a Form 33 – Request for Hearing. The first step is mediation with your employer. Mediations are required. In fact, if you submit a request for hearing, you will be sent an order for a "mediated settlement conference." Mediation is often a successful way of resolving workers' compensation disputes. The North Carolina Industrial Commission reports that settlement rates for mediation conferences are at or above 70-75 percent. Preparing for Your Hearing If mediation is unsuccessful, the next step is the hearing. A hearing is an opportunity for you to present your side of your workers' compensation case. During the hearing, you will provide testimony, submit medical evidence that speaks to your injuries, and you may call witnesses to testify on your behalf. At the conclusion of the hearing, a written order will be issued. If the order is not in your favor and your benefits are denied, you can once again appeal. Appealing to the Full Commission If a hearing is not concluded in your favor, you may file an appeal before the full commission. If you are not already working with an attorney, it is essential that you hire one at this point in the process. As at the hearing, you will again present evidence, and must make a strong case for why your claim should be approved and why you deserve workers' compensation benefits. If your claim is once again denied, you may file an appeal. Throughout the entire process, it is important that you follow your doctor's orders, and refrain from engaging in activities or behaviors that could discredit your claim (for example, if you are claiming a broken leg, don't post a picture of yourself going for a jog on social media).
Viewpoint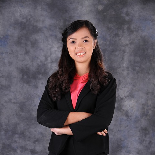 Kongove Mathis
lawyer
2020-04-24 10:32:04
Expunged vs. Sealed Records
No one wants a criminal record, but it can be easy to make bad decisions and find yourself caught up in the criminal justice system. Even a comparatively minor arrest or conviction can result in a criminal record which can follow you for the rest of your life. However, there are ways to wipe the slate clean and have your criminal records sealed or even expunged. But whether a criminal record can be sealed or expunged depends on the state in which the record exists, and that state's criteria for eligibility. The process of clearing an arrest or conviction from a person's criminal record is called expungement. While this is an attractive option, it isn't available for all arrests and convictions. Whether expungement is available mainly depends on the jurisdiction in which the arrest or conviction occurred. The process of clearing an arrest or conviction from a person's criminal record is called expungement. While this is an attractive option, it isn't available for all arrests and convictions. Whether expungement is available mainly depends on the jurisdiction in which the arrest or conviction occurred. It's important to compare expunged vs. sealed records when trying to determine what these two processes entail. While expungement clears a conviction or arrest off of a person's record, sealed records give the appearance that the conviction or arrest has been cleared. In essence, when a person's record is sealed, it means that it's not readily available to the public. However, sealed records can still be accessed or "re-opened" by way of a court order. Just like the process and criteria for sealing a record, how and when a record can be unsealed depends on a particular jurisdiction's laws.
Viewpoint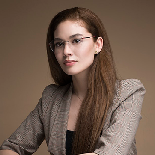 Silvln Crowley
lawyer
2020-04-23 10:29:02
How can employers prevent employees from getting the COVID-19?
While there are numerous federal regulations on the books, when it comes to the coronavirus, OSHA has still only issued recommendations for employers to take. The Labor Department has stopped far short of the workplace recommendations issued by the Centers for Disease Control and Prevention. Those recommendations include: 1.Encouraging sick workers to stay home 2.Allowing workers with sick family members to follow CDC guidelines for self-quarantine 3.Informing employees of possible exposure to COVID-19 when an employee tests positive 4.Sanitizing work areas 5.Drafting emergency sick leave policies for workplaces that don't already have a policy 6.Being more flexible with staffing and work hours to allow more physical distance between employees Increasing ventilation in workspaces to allow for more fresh air That has led to cities and states stepping in, using emergency powers to take actions like limiting the amount of people in stores and requiring people to wear masks. Businesses are also taking extra steps on their own, such as sanitizing credit card machines after each customer uses one.
Viewpoint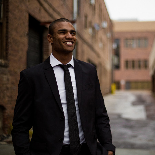 Ulysses
lawyer
2020-04-23 10:17:33
How Your Own Carelessness Affects Your Claim in an accident or personal injury
Even if you were careless and partly caused an accident, in most states you can still get at least some compensation from anyone else who was also careless and partly responsible for the accident. The amount of the other person's liability for the accident is determined by comparing his or her carelessness with your own. The percentage of liability determines the percentage of the resulting damages he or she must pay. This rule is referred to as comparative negligence. There is no formula for arriving at a precise number for a person's comparative carelessness. During claim negotiations, you and an insurance adjuster will discuss all the factors that might have resulted in the accident. Then the question of your own carelessness goes into the negotiating hopper along with all the other factors that determine how much your claim is worth -- such as the seriousness of your injury and the amount of your medical bills. Comparative negligence is applied in three slightly different ways, depending on the state where the accident occurred. The more generous states allow you to recover compensation for your injuries in an amount based on the other person's fault no matter how great your own fault was. Most states, however, use a slightly more restrictive rule under which you can't recover anything if your own carelessness was 50% or more responsible for the accident. And a handful of tight-fisted states don't allow you to recover any compensation at all if your fault is any more than "slight" compared to the others involved -- or, worse, if your own carelessness contributed in any way to the accident. (This is called "contributory negligence.") You can find the rules for your state in How to Win Your Personal Injury Claim.
Viewpoint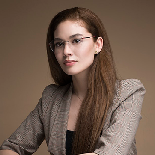 Silvln Crowley
lawyer
2020-04-21 11:12:22
What are the elements of a valid contract?
Depending on your source, there can be anywhere from four to six elements that make a contract legally binding. Some sources consolidate elements under the same title. The six potential elements are: 1.Offer and acceptance 2.Lawful purpose 3.Lawful consideration 4.Certainty and completeness of terms 5.Free consent of the parties 6.Capacity For a verbal agreement to be binding, the elements of a valid contract need to be in place. To illustrate how the elements of a contract create binding terms in a verbal agreement, we'll use the example of a man borrowing $200 from his aunt to replace a flat tire. Offer and acceptance In a valid contract, one party makes an offer and the other party accepts. This is commonly known as a "meeting of the minds" because both parties agree to these terms. In our example, the aunt offers to loan her nephew money on the condition that he pay it back within a reasonable time frame. The nephew accepts her offer and promises to pay her back in full after he's purchased his new tire. Lawful purpose The purpose of the contract must be lawful. In our example, the nephew's reason for borrowing money from his aunt is to replace a flat tire on his car. As such, the contract between them is of lawful purpose. However, if the nephew wanted to borrow money to modify his car illegally (such as getting lights installed to imitate a police car), the purpose becomes unlawful and the contract is void. Lawful consideration The parties must exchange something of value (monetary or otherwise), known as consideration. Plus, the exchanged item must be legal. In our example, the $200 and the promise to return it are both examples of lawful consideration. The nephew could not, for instance, substitute his repayment of money with illegal drugs. Certainty and completeness of terms The terms of the contract cannot be vague, incomplete, or misrepresented. In other words, there should be agreement on who the parties to the contract are, the obligations of each party, the price to be paid, and what the subject matter of the contract is. The terms between the aunt and nephew are very clear; the aunt loans the nephew $200 for the purchase of a new tire (and nothing else) on the condition that he pay her back the $200 at a specific time (such as when he gets his next paycheck). Free consent of the parties The parties, both being of sound mind, should consent to the terms of the agreement freely, meaning without undue influence, coercion, duress, or misrepresentation of facts. The nephew and aunt both consent to the terms of the contract without pressuring each other and with the intention of fulfilling their obligations. Capacity The parties must have the capacity to enter the contract, meaning they are above the age of majority and are of sound mind. In our example, the nephew and aunt are both over 18 years old, are not under the influence of mind-altering substances, and do not have cognitive impairments such as dementia.
Viewpoint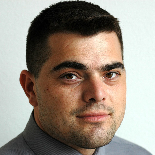 John Uebler
lawyer
2020-04-20 16:12:53
Vacation Accrual and Caps
Companies are also free to adopt schedules for vacation accrual. For example, company policy might provide that an employee earns one vacation day per month or a certain number of hours per pay period. Some companies impose a waiting period before new employees may begin accruing vacation time. And some companies allow employees to accrue more vacation days when they have more tenure at the company. For example, a company may allow employees to accrue three weeks of vacation per year for their first five years, but allow employees who have passed the five-year mark to accrue four weeks per year. It is also legal for companies to cap how much vacation time employees can accrue, and many companies take advantage of this right to encourage employees to use their vacation time regularly. Once employees reach the limit set by the cap, they can't earn any more vacation time until they use some and fall below the cap. In some states, it is illegal for employers to impose "use it or lose it" policies, by which employees forfeit any accrued vacation that they haven't used by a certain time (for example, by the end of the year). In these states, vacation time is considered a form of earned wages, which must be cashed out when the employee quits or is fired (as explained below). A policy that takes vacation time away is therefore seen as illegal wage theft. Although the difference may seem fairly technical, these states usually allow employers to place a cap on vacation accrual, which stops the employee from accruing more vacation time—rather than taking away vacation time that has already accrued. Some states specify what ratio is acceptable, while others simply allow a "reasonable" cap. For example, a cap that is twice the annual accrual would likely be considered reasonable. To find out your state's rules, contact your state labor department.
Viewpoint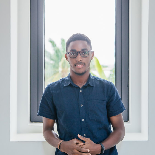 Jonathan Sherman
lawyer
2020-04-17 10:19:57
How to protect your intellectual property?
Here are some essential tips to help you put things in writing and protect your rights. Make Sure the Contract Covers All the Bases Whenever you sign a contract that involves your intellectual property, make sure that you plainly and unambiguously state the terms of use. If you are licensing your work to another person, clearly outline the extent to which your intellectual property can be used, that you still retain full rights, and the procedure if the terms of the license are breached. The more the intellectual property contract covers, the better, especially when intellectual property ownership is being transferred. In these cases, to prevent immediate change of ownership, you may want to ensure that the transfer is tied to a certain action by the other party, such as issuing payment. Include IP Notices Where Applicable While it may seem obvious to you that your works are protected by law, it doesn't hurt to make it crystal clear. Include a clear notice stating you own the intellectual property and the rights to it. As with any intellectual property contract, the notice should be worded in a clear way that informs the reader as to exactly who owns the IP. This is especially important for websites, whose content can be easily copied and repurposed. Including a specific Copyright Notice can go a long way toward preventing and resolving any errors in communication. Visit our intellectual property center for more IP contracts.
Viewpoint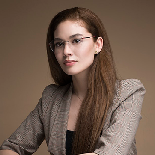 Silvln Crowley
lawyer
2020-04-15 10:16:09
What's the easement?
An easement is a property right that gives its holder an interest in land that's owned by someone else. It's common for people to lack a clear understanding of easements and the numerous legal problems that can arise in their creation, interpretation, and implementation. An easement is a "nonpossessory" property interest that allows the holder of the easement to have a right of way or use property that they do not own or possess. An easement doesn't allow the easement holder to occupy the land or to exclude others from the land unless they interfere with the easement holder's use. In contrast, the property owner may continue to use the easement and may exclude everyone except the easement holder from the land. Land affected or "burdened" by an easement is called a "servient estate," while the land or person benefited by the easement is known as the "dominant estate." If the easement benefits a particular piece of land, it's said to be "appurtenant" to the land. If the easement only benefits an individual personally, not as an owner of a particular piece of land, the easement is known as "in gross." Most types of easements are affirmative, which means that they allow the use of another's land. Less common are negative easements, which usually involve preserving a person's access to light or view by limiting what can be done on a neighboring or nearby property.
Viewpoint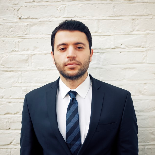 Felix Mitzner
lawyer
2020-04-14 20:17:46