What are notary publics and what do they do?
A notary public is a state-appointed official who has been authorized to notarize documents. When required, a notary must be present to verify the identity of the parties involved in a contract by checking identification and ensuring that the signers understand the document and its contents. Notaries are appointed by state government. Notaries are expected to be impartial, professional, and to exercise good judgment. As representatives of the state, they must be responsible and not let any self-interest interfere with their responsibilities. A notary public: ·Oversees the parties signing the document ·Authenticates the document ·Verbally confirms that each party understands the agreement ·Provides a seal or stamp of approval on the document to show that it has been notarized Notary publics also perform a variety of other tasks besides authorizing documents, such as administering oaths and affirmations in order to verify that a document is true, witnessing signatures, certifying copies of documents, and more. A notary can refuse services if they suspect fraud or if they are unsure of a signer's identity. They can also refuse to notarize a document if there is reason to believe that one party has been coerced or if either party does not understand the agreement.
Viewpoint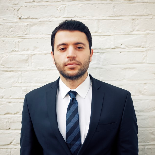 Felix Mitzner
lawyer
2020-05-12 16:44:06
How to Prove a Premises Liability Case In New York
The first step in a premises liability case is establishing that a dangerous condition existed at the time of the accident. There is no definitive list of dangerous conditions and the test for determining a dangerous condition is a subjective one. Two reasonable people may look at the same condition and have a different opinion as to whether it's dangerous or not. However, there are several common types of conditions that are usually found to be dangerous, such as: ·spilled liquid ·black ice ·broken The best way to establish a dangerous condition is with photographic evidence of the dangerous condition, especially if it is a transient condition such as spilled liquid or ice. This way the condition is preserved to be examined at a later date. Once a dangerous condition is established, the next element to proving a premises liability case is to establish that the property owner had prior knowledge of the dangerous condition. This can be done in two ways, by either actual or constructive notice. Actual notice means that the property owner actually knew about the dangerous condition before to the accident. This is often difficult to prove since it is hard to demonstrate what a person actually knows. Usually the only way to establish actual notice is through an admission of the property owner. Constructive notice is somewhat easier to establish. Constructive notice means that the property owner should have known about the dangerous condition. This can be established by showing that a reasonable prudent property owner would have known about the dangerous condition. For example, a property owner should know that ice will be present if the temperature drops after a rainstorm. One important issue that often arises in proving constructive notice is whether the property owner was an absentee landlord or was present on the premises daily or at least on some occasions. A landlord that never or very seldom visits a property may have a strong defense against a constructive notice claim. If it can be established that a property owner had knowledge of a dangerous condition prior to the accident but failed to remedy it, they will be considered negligent. A negligent landlord will often raise a defense of comparative negligence which means that the plaintiff is either partially at fault or majority at fault for the accident by showing the dangerous condition was open and obvious. This means that had the plaintiff been paying attention they would have seen the dangerous condition and been able to avoid the accident.
Viewpoint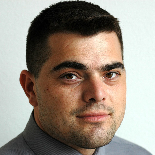 John Uebler
lawyer
2020-05-11 11:52:06
What is a probate dispute?
One reason for a probate dispute is that the process of probate typically consumes money from the estate property that would otherwise be split amongst the heirs, but a chunk of that goes to lawyers usually. Some people may find it smarter and more cost-effective to go through the probate process without lawyers to save money, yet the confusion and splitting of assets unfairly can cause distress and upset feelings with the people involved. The process of probate can cause stress and tension in families because it can drain the money left to the beneficiaries depending on how much debt is to be paid. Due to the complexity of the probate process, most people prefer to contact a professional and educated probate and probate disputes lawyer to discuss options and rights when it comes to properly perusing or avoiding this process. There are a few situations where an attorney could pacify a tough situation. First, if an estate contains a business it is extremely helpful to contact a lawyer because businesses are more difficult to divide than an estate. Businesses include an evaluation or sale of the loved one's business as well as the management of common assets. Second, if the deceased person is in debt, it is important to get educated advice from a lawyer who knows which approach is the most effective. Lastly, a probate lawyer can be most helpful when there is any tension regarding the will in the family. A lawyer is an educated outside perspective that can facilitate effective discussion and provide courses of action for the executor or beneficiaries. If a family member is dissatisfied with how the executor is managing the estate, they can contest the will, which will cost more money and time.
Viewpoint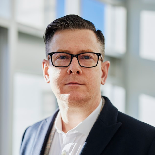 Yates Hirschi
lawyer
2020-05-09 12:00:03
When are verbal agreements not binding?
If an oral contract misses one or more elements of a valid contract, a court or tribunal will likely rule the agreement to be void and unenforceable. Many states have regulations for certain contracts to be in writing which deems that verbal agreements are insufficient. These rules can differ from state to state but generally, a written contract is necessary: ·For the sale or transfer of an interest in land or real estate ·When the terms of the contract outlast the lifetime of one of the parties (e.g. copyright) ·When selling goods valued greater than $500 ·In marriage or divorce agreements that promise an exchange of consideration ·If the terms of the contract will take longer than one year to carry out ·If the contract involves someone's promise to pay someone else's debt Be sure to check your state's laws or Statute of Frauds if you're unsure whether or not you'll need a written agreement.
Viewpoint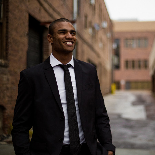 Ulysses
lawyer
2020-05-08 10:07:58
Claim for motorcycle accident
It's critical that every motorcyclist knows what to do should they ever get into an injurious accident. Motorcyclists can be at an advantage with their maneuverability on the road. Unfortunately, they're most definitely at a disadvantage if they're involved in an accident. Motorcyclists have much less protection on the road than those operating cars or buses. Unfortunately, the New York State No-Fault law does not apply to operators or passengers of a motorcycle. Therefore, you'll have to rely on your own private health insurance to cover any medical expenses or lost wages proceeding an accident-related injury, whether you believe you have a claim or not. If you are a motorcyclist and are involved in an accident at no fault of your own, take these steps to ensure you do have a claim against the at-fault driver: Your first concern should be your physical health. If anyone needs medical attention, seek it right away. Call an ambulance immediately for transport to a hospital. Call your own insurance company. Report the incident. If you believe you have a claim against the other driver, contact a motorcycle accident attorney who practices law in the area where your accident took place.
Viewpoint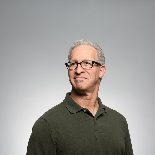 Terrance Gwiriri
lawyer
2020-05-07 10:39:13
Wh Signs a Contract?
A signatory is a person (or sometimes an organization), who signs an agreement or contract. If an organization is a signatory, a representative signs their name on behalf of the organization. Signatories must be the age of majority and involved in the execution of a document. For instance, if you and your partner create and sign a Prenuptial Agreement, you are both signatories. A signatory can refer to a: 1.Human 2.Corporation 3.Limited liability corporation 4.Non-profit organization 5.Government body If a company is involved in a contract, such as a Purchase of Business Agreement, an individual who has legal authority would sign the document on the company's behalf. A company signatory can be specified through a Directors' Resolution, stating that the director or officer is able to sign documents for the corporation. You can create a Power of Attorney and appoint a representative to sign real estate, financial, business, or other legal documents on your behalf. As this is an important duty, you should plan ahead and assign someone this responsibility in advance. For example, having a Power of Attorney is helpful if you suddenly cannot handle your own affairs due to health complications. Each legal contract, state, and banking institution has its own requirements regarding whether a witness or notary public must sign to authenticate a document. Witnesses are neutral third parties who verify each signatory's signature. They do not have to be familiar with the terms of the agreement. Their signatures simply prove a contract's validity and authenticity in a court of law. A witness cannot be related to any of the signatories and cannot benefit from the contract. For example, a beneficiary of a Last Will and Testament cannot witness its execution. A notary public is a state-licensed official who authorizes the identity of each signatory and witnesses the execution of a document. A notary also administers oaths, certifies copies of documents, and provides acknowledgements. Whether or not a document requires notarization (the process of getting your document signed by a notary public) depends on state legislation and financial institution regulations. Generally, when a notary public verifies the execution of a document, it becomes a "self-authenticating" document, meaning it is not necessary to prove the validity of the signatures in court.
Viewpoint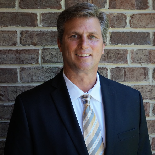 Patrick Kowalskl
lawyer
2020-05-06 19:48:23
What Does it Mean to Assign a Lease?
There are many reasons why you may need to lease property for residential or commercial reasons, such as signing a lease to rent a unit with roommates or renting a commercial space for your business. Often, signing a Lease Agreement means you've agreed to rent the property for a specific period of time. But what happens if you need to leave your rental before your agreement ends? Perhaps you need to relocate for work or school or you need to downsize your business; whatever the reason, a Lease Assignment Agreement can help you transfer your lease to someone else and vacate your rental property without breaching your original Lease Agreement. Assigning a lease is when a renter transfers their rights and obligations in a Lease Agreement (either commercial or residential) to another person. Generally, tenants decide to assign a lease when they need to vacate a rental property before their lease expires for whatever reason (for example, they need to reduce their living costs or transportation time or find a new space for a growing business). Regardless of why a person needs to end a lease early, assigning a lease to a new person using a Lease Assignment Agreement can be a great way to end your lease on good terms and without paying any sort of early termination fee (a fee that some landlords may require to end a lease before a Lease Agreement expires). However, there are a few important things you should know before you decide to transfer your lease to someone else.
Viewpoint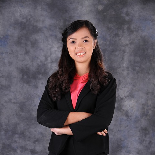 Kongove Mathis
lawyer
2020-04-30 14:32:37
Does the federal Family and Medical Leave Act (FMLA) apply to all employers?
No. the FMLA applies to employers with 50 or more employees within a 75-mile radius. However, similar state laws often apply to smaller workplaces not covered under the FMLA. State laws also may entitle employees to additional rights, such as the right to take unpaid leave to attend parent-teacher conferences or the right to care for an ill domestic partner. The FMLA applies to employees who have been employed in the same workplace for at least a year and to employees that have worked at least 1,250 hours during the previous year. The FMLA gives employees the right to take up to 12 weeks of unpaid leave under the following circumstances: 1.For the birth of a child during the first year 2.For the adoption of a child or the placement of a foster child in the employee's home during the first year 3.To care for an immediate family member with a serious mental or physical health condition (family members include spouses, parents, and children. The definition of children encompasses biological children, foster children, stepchildren, legal wards, and children that the employee cares for and supports) 4.The employee suffers from a serious mental or physical condition that prevents the employee from working Health problems covered by the Act do not include less severe conditions like the flu, a cold, or a minor ulcer.
Viewpoint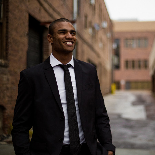 Ulysses
lawyer
2020-04-29 10:05:39
Vacation Accrual and Caps
Companies are also free to adopt schedules for vacation accrual. For example, company policy might provide that an employee earns one vacation day per month or a certain number of hours per pay period. Some companies impose a waiting period before new employees may begin accruing vacation time. And some companies allow employees to accrue more vacation days when they have more tenure at the company. For example, a company may allow employees to accrue three weeks of vacation per year for their first five years, but allow employees who have passed the five-year mark to accrue four weeks per year. It is also legal for companies to cap how much vacation time employees can accrue, and many companies take advantage of this right to encourage employees to use their vacation time regularly. Once employees reach the limit set by the cap, they can't earn any more vacation time until they use some and fall below the cap. In some states, it is illegal for employers to impose "use it or lose it" policies, by which employees forfeit any accrued vacation that they haven't used by a certain time (for example, by the end of the year). In these states, vacation time is considered a form of earned wages, which must be cashed out when the employee quits or is fired (as explained below). A policy that takes vacation time away is therefore seen as illegal wage theft. Although the difference may seem fairly technical, these states usually allow employers to place a cap on vacation accrual, which stops the employee from accruing more vacation time—rather than taking away vacation time that has already accrued. Some states specify what ratio is acceptable, while others simply allow a "reasonable" cap. For example, a cap that is twice the annual accrual would likely be considered reasonable. To find out your state's rules, contact your state labor department.
Viewpoint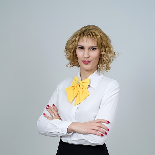 Gella Klausner
lawyer
2020-04-28 09:52:06
Do I Need my Landlord's Permission to Sublease?
Subleasing is a great way to recoup rent costs when you don't want to give up your rental, but you need to leave the area for an extended period of time. Generally, your landlord needs to give you permission to sublease. The original lease (the one you signed when you agreed to rent the residential property) typically indicates whether the landlord has given you permission to sublease, but not all leases include this information. If your lease doesn't mention subleasing, it is usually still allowed, but it's important to check with your landlord and consult your local jurisdiction's tenancy laws. You and your landlord may also be required to fill out and sign a Landlord's Consent to Sublease if the original lease didn't contain any sublease terms and your local tenancy laws require further documentation. In addition, your landlord may be required to sign the sublease agreement. The original lease typically always applies to subleased property, so it's your responsibility as a sublandlord (the person subleasing property to someone else) to attach a copy of the original lease to your Residential Sublease Agreement so your subtenant (the person subleasing from you) knows their rights and obligations. Another important thing to keep in mind is that you can't sublease the property to someone else for longer than the original lease. In other words, if the original lease says that you're renting the property for one year and you've already lived there for six months, you can only sublease the property for a maximum of six months to someone else.
Viewpoint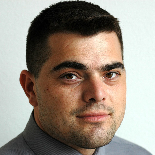 John Uebler
lawyer
2020-04-27 10:05:28