End Tax Saving Tips
1. Donate to Charity Donating cash, property, clothing, household items or other goods is a great way to get a tax break and help a worthy cause at the same time. If you donate cash to an eligible charity this year, you can generally deduct the amount you contribute when you pay your taxes in April. 2. Give More Money Away The gift of giving doesn't have to stop at contributions to organizations. Eligible gifts include paying for someone's education, funding medical bills for others, or gifting appreciated stocks and/or securities. Just make sure that if you make a gift by check that the check clears by December 31, as the gift is considered "given" the year the check is cashed. 3. Accelerate Deductible Expenses Making an extra mortgage payment or paying off outstanding dental or medical bills is a great way to offset your tax bill. Just make sure you aren't subject to the Alternative Minimum Tax (which generally applies to high-income or upper-middle income households) and that you plan to itemize your deductions. 4. Defer Income 5. Offset Your Capital Gains It's also important to remember that net losses can be deducted in full against other income—up to a $3,000 annual maximum write-off. Losses offset gains dollar for dollar up to the $3,000 limit, which can make unloading losing stocks this year a smart financial move. 6. Contribute the Maximum to Retirement Accounts Retirement accounts are an excellent way to lower your tax bill, so make sure you're making the most of this break. If you can swing it financially, raising your 401k contributions to the maximum amount allowed will really take a bite out of your tax liability. You might also consider contributing year-end bonuses to a tax-deferred 401k account. 7. Flexible Spending Accounts Does your employer offer a flexible spending account? It's a great way to save cash by using tax-free money to pay eligible medical and child care expenses. You can use it to pay for medical or dental expenses that aren't covered (or fully covered) by insurance, like glasses and certain over-the-counter medications. You can also set up an account to pay for child care while you work or attend school.
Viewpoint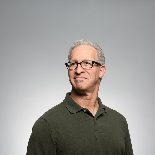 Terrance Gwiriri
lawyer
2020-04-14 20:12:47
What are the reasons for quitting to get unemployment benefits
In some states, former employees are eligible for benefits if they leave a job for compelling personal reasons -- for example, to relocate when a spouse gets a distant job or because a family emergency requires the worker to be home. In other states, benefits are available only if the employee's reasons for quitting are related to the job. Here are some reasons for quitting that might entitle you to collect unemployment. Constructive discharge. Most states allow employees to collect unemployment if their work situation had grown so difficult that they were essentially forced to quit (for example, if you feel that quitting is the only option because of constant sexual harassment, dangerous working conditions that your employer refuses to remedy, or a manager's demands that you commit an illegal act). If a reasonable person in that situation would have found the working conditions intolerable, quitting most likely won't make you ineligible for benefits. Legally, constructive discharge is considered a form of wrongful termination, not a voluntary quit. Medical reasons. In many states, an employee who quits because of an illness, injury, or disability may remain eligible for unemployment. Some states require that the medical condition be linked to the job. In other words, the employee is covered only if the work caused or aggravated the medical condition. Another job. If an employee leaves a job for other employment, most states don't consider that a disqualification for unemployment. Generally, however, the other employment must be fairly certain: An employee who quits to look for another job typically won't be covered. If you're wondering why an employee who has a new job is collecting unemployment, it's almost always because the new job didn't pan out as expected. For example, an employee might quit to take a better job, based on a firm offer, only to find that the new job never materializes. Domestic violence. If an employee quits work for reasons relating to domestic violence, many states allow the employee to collect unemployment. To care for a family member. In some states, an employee who quits work to care for a seriously ill family member is still eligible to collect unemployment. State laws vary as to which family members are covered and how serious the family member's condition must be. Your state may recognize additional covered reasons for leaving a job, such as moving to be with a spouse who has taken a distant job or been reposted by the military. In some cases, the employee may be subject to a disqualification period -- a stretch of time during which benefits are not available -- before becoming eligible for unemployment.
Viewpoint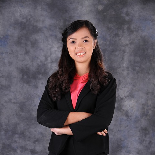 Kongove Mathis
lawyer
2020-04-11 11:37:33
Compensatory Damages in Personal Injury Cases
Most personal injury damages are classified as "compensatory," meaning that they are intended to compensate the injured plaintiff for what was lost due to the accident or injury. A compensatory damages award is meant to make the injured plaintiff "whole" again from a monetary standpoint (to the extent that's possible). This means trying to put a dollar figure on all the consequences of an accident. Some compensatory damages are relatively easy to quantify—like reimbursement for property damage and medical bills. But it's harder to place a monetary value on "pain and suffering" or the inability to enjoy hobbies because of physical limitations caused by lingering accident-related injuries. Here's a rundown of the different types of compensatory damages that are common in many personal injury cases. Medical treatment. A personal injury damages award almost always includes the cost of medical care associated with the accident—reimbursement for treatment you've already received and compensation for the estimated cost of medical care you'll need in the future because of the accident. Income. You may be entitled to compensation for the accident's impact on your salary and wages—not just income you've already lost but also the money you would have been able to make in the future, were it not for the accident. In personal injury legalese, a damage award based on future income is often characterized as compensation for an accident victim's "loss of earning capacity." Property loss. If any vehicles, clothing, or other items were damaged as a result of the accident, you'll likely be entitled to reimbursement for repairs or compensation for the fair market value of the property that was lost. Pain and suffering. You may be entitled to get compensation for pain and serious discomfort you suffered during the accident and in its immediate aftermath -- also for any ongoing pain that can be attributed to the accident. Learn more about pain and suffering in a personal injury case. Emotional distress. Usually linked to more serious accidents, emotional distress damages are meant to compensate a personal injury plaintiff for the psychological impact of an injury—including fear, anxiety, and sleep loss. Some states consider emotional distress as part of any "pain and suffering" damages that is awarded to a personal injury plaintiff. Loss of enjoyment. When injuries caused by an accident keep you from enjoying day-to-day pursuits like hobbies, exercise, and other recreational activities, you may be entitled to receive "loss of enjoyment" damages. Loss of consortium. In personal injury cases, "loss of consortium" damages typically relate to the impact the injuries have on the plaintiff's relationship with their spouse—the loss of companionship or the inability to maintain a sexual relationship, for example. Some states also consider the separate impact on the relationship between a parent and their child when one is injured. In some cases, loss of consortium damages are awarded directly to the affected family member rather than to the injured plaintiff.
Viewpoint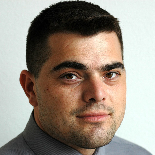 John Uebler
lawyer
2020-04-10 19:05:47
Divorce and Legal Separation
If you're going through a legal separation or divorce, the law probably seems like another tough thing to deal with. In truth, it's the key to a speedy resolution. Each divorce and legal separation is different, but understanding how the process works can help bridge gaps and keep the focus on what's most important. Laws vary by state, but legal separation is often the first step. Legal separation usually involves filing a Marriage Separation Agreement with the court to outline the terms of your separation. It's a temporary arrangement that protects each spouse and determines basic rights and responsibilities until divorce proceedings are finalized. After legal separation, divorce is the formal termination of your relationship. Divorce is easiest when you and your spouse can agree on the conditions. Filling out a Divorce Worksheet is a good way to understand everything involved and see whether you're on the same page. If you can agree on the general conditions, most states allow you to enter into a Divorce Settlement Agreement and file for a no-fault divorce. If there are issues that keep you from reaching an agreement, it's a good idea to consider mediation or finding a lawyer. There are also special steps to take if you don't know where your spouse is.
Viewpoint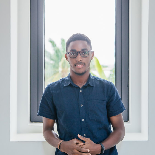 Jonathan Sherman
lawyer
2020-04-09 10:00:17
What is the financial planning process?
It is a systematic approach of identifying goals, gathering data, obtaining recommendations, then implementing strategies to accomplish these goals. The result is a comprehensive written plan consisting of: 1. Cash flow management 2. Retirement planning 3. Risk management 4. Investment planning 5. estate and, elder law planning. While the financial planning process may be the same regardless of one's age, retired individuals have unique needs and considerations. Their income will no longer be dependent on their labors, but will generally come from a combination of personal investments, retirement plans and government benefits. Retirees are faced with the prospect of managing their investments wisely to produce an adequate current income, while protecting purchasing power from inflation. Most traditional pension plans do not have cost of living adjustments. While social security is indexed for inflation, this benefit provides only a base of retirement income for most individuals. For the affluent, social security may account for only 20% or less of desired income. Many early retirees will have 30 or 40 years during which they will have to rely on their investments to maintain their desired lifestyle. At the same time, they need to be prepared for lifestyle changes in the event of health problems.
Viewpoint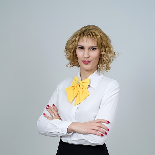 Gella Klausner
lawyer
2020-04-08 20:16:06
Basic Requirements for a Medical Malpractice Claim
A doctor-patient relationship existed. You must show that you had a physician-patient relationship with the doctor you are suing -- this means you hired the doctor and the doctor agreed to be hired. For example, you can't sue a doctor you overheard giving advice at a cocktail party. If a doctor began seeing you and treating you, it is easy to prove a physician-patient relationship existed. Questions of whether or not the relationship exists most frequently arise where a consulting physician did not treat you directly. The doctor was negligent. Just because you are unhappy with your treatment or results does not mean the doctor is liable for medical malpractice. The doctor must have been negligent in connection with your diagnosis or treatment. To sue for malpractice, you must be able to show that the doctor caused you harm in a way that a competent doctor, under the same circumstances, would not have. The doctor's care is not required to be the best possible, but simply "reasonably skillful and careful." Whether the doctor was reasonably skillful and careful is often at the heart of a medical malpractice claim. Almost all states require that the patient present a medical expert to discuss the appropriate medical standard of care and show how the defendant deviated from that standard. The doctor's negligence caused the injury. Because many malpractice cases involve patients that were already sick or injured, there is often a question of whether what the doctor did, negligent or not, actually caused the harm. For example, if a patient dies after treatment for lung cancer, and the doctor did do something negligent, it could be hard to prove that the doctor's negligence caused the death rather than the cancer. The patient must show that it is "more likely than not" that the doctor's incompetence directly caused the injury. Usually, the patient must have a medical expert testify that the doctor's negligence caused the injury. The injury led to specific damages. Even if it is clear that the doctor performed below the expected standards in his or her field, the patient can't sue for malpractice if the patient didn't suffer any harm.
Viewpoint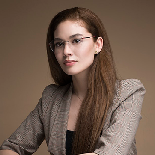 Silvln Crowley
lawyer
2020-04-07 13:52:57
Here's a quick look at the real consequences of refusing a Breathalyzer.
If you refuse a Breathalyzer test, you will most likely face serious consequences. For instance, if an officer stops you and believes you are intoxicated, and you refuse to submit to a test to determine your blood-alcohol concentration (BAC), you may risk having your license suspended or even face jail time. While you may not be under arrest at this point, refusing a Breathalyzer may not be such a great idea as prosecutors may still base a potential DUI/DWI charge on other evidence collected at the scene, including officer observations, witness testimony, or the results of a field sobriety test. In certain jurisdictions, your refusal may be used against you in any possible trial. And some state laws distinguish between refusing a mobile Breathlyzer (which can carry a small penalty) and refusing a post-arrest blood, urine, or breath test at a police station or hospital (which can result in more severe penalties). Since driving is considered a privilege and not a right, states can suspend or revoke your driver's license, levy fines, or even put you in jail for not submitting to a BAC test when suspected of a DUI. Under "implied consent laws," drivers have implicitly consented to a BAC test in exchange for driving privileges. Therefore, you essentially surrender your driving privileges if you refuse a Breathalyzer. States will generally penalize drivers for refusing to take the test by suspending their license for up to 12 months, depending on the state. Those with past DUI convictions can face even longer suspensions or jail time. However, some drivers may decide that the penalty for refusing a BAC test is less severe than a third or fourth DUI conviction. On average, 20 percent of those suspected of driving under the influence refuse to take a BAC test, according to the National Highway Traffic Safety Administration (NHTSA). But major differences in state-by-state refusal rates (for example, 2.4 percent in Delaware and 81 percent in New Hampshire) suggest wide variances in how implied consent laws are enforced. It is therefore important to know how your state enforces DUI penalties.
Viewpoint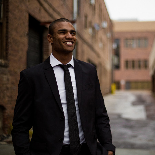 Ulysses
lawyer
2020-04-03 20:31:32
Spousal Support options in a Divorce
Alimony may be paid in one lump sum or on a temporary or permanent basis. The court typically will consider the circumstances of each partner when deciding on how much and how long assistance is needed. Rehabilitative alimony is granted for a specified time period. It provides the recipient with the funds to obtain the job skills and education needed for him or her to become self-sufficient. This type of spousal support is also available to the stay-at-home parent who takes care of the children. Although the court order or agreement specifies a duration for rehabilitative support payments, this alimony can be reviewed at the end of the set period. The court or divorcing parties must include a review provision in the agreement. The paying spouse has the right to stipulate in the agreement that there be no review. However, the court can override the payor's wishes and continue the support due to hardships such as the illness or incapacity. Lump-sum spousal support is often granted in lieu of a property settlement. This is a fixed amount paid regardless of the recipient's situation, i.e., remarriage, cohabitation, or lack of financial need. Lump-sum alimony could also be paid to the estate of the deceased recipient. The amount awarded is equal to the total of future monthly payments. Permanent spousal support continues until the recipient remarries or either payor or payee dies. Some states will terminate or suspend permanent support if the recipient cohabitates with another partner. In this case, the court would consider whether the third party was providing support for the recipient and whether the living situation was similar to a remarriage.
Viewpoint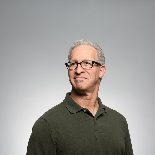 Terrance Gwiriri
lawyer
2020-04-02 10:12:13
Creating a Criminal Defense Strategy
After the criminal defendant tells their story to their criminal defense attorney, they will probably collaborate to come up with a strategy that will work best. Coming up with a defense strategy isn't as simple as telling the truth in a way that shows the defendant's innocence or lessened legal culpability. Instead, it will often involve weighing witnesses' credibility, figuring out the reputation between the community and the police. All of these considerations will go into making a "theory of the case" that will be based upon the defendant's story as well as other provable facts. Suppose that a criminal defendant has been charged with burglary. The defendant goes to an attorney's office and tells their story, which they also confessed to the police after being arrested. Apparently, the man was identified by an eyewitness shortly after the burglary took place. The witness isn't certain of the identification, but is "pretty sure" he got the right face. The defendant tells his attorney that, although he was present at the scene of the crime, he didn't take part in the execution of the crime, but he went along so that his friends wouldn't think less of him. Additionally, when the defendant was arrested, the police didn't inform the defendant of their right to be silent or the right to have an attorney present when questioned. This story would best be classified as a "confession" story because the defendant knew about the crime and was present while it was committed. However, the defense strategy would most likely be based upon a theory that the police used a weak eyewitness's account to make a stronger case then they should have and bullied the defendant into giving a confession. This is a theory that is based in truth and shows the defendant in a better light. The defense attorney would probably file a pre-trial motion asking for the confession to the police to be omitted from the record because the police engaged in an unconstitutional questioning by not reading the defendant a Miranda warning. In addition, the defense attorney would also probably try to question the eyewitness and show that the identification was so flimsy that it would not establish "beyond a reasonable doubt" the true identify of the perpetrator. This theory could have its goal for the case to come back with a verdict of not-guilty, or for the prosecutor to offer a plea bargain to a lesser charge.
Viewpoint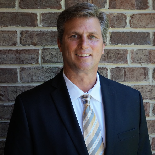 Patrick Kowalskl
lawyer
2020-04-02 09:58:12
Have Your Rights Been Violated While Looking for Work?
Prior to and during the hiring process, prospective employees enjoy a number of rights under the law, including anti-discrimination laws and the law of "implied contracts." If you believe that your rights have been violated during the hiring process, whether or not you were eventually hired, you should speak with an experienced employees' rights attorney to discuss your options and protect your legal rights. Hiring Process Whenever an employer seeks to hire a new employee, there are a variety of things the employer must do before the new employee may begin work. These steps include: Obtaining a federal employment identification number for each new employee, from the Internal Revenue Service (IRS). Registering with their state's employment department for payment of unemployment compensation taxes for each new employee. Setting up employee's pay system to withhold taxes to be paid to the IRS. Obtaining workers' compensation insurance. Preparing an Illness and Prevention Plan for the Occupational Safety and Health Administration (OSHA). Posting required notices in the workplace as required by the Department of Labor (DOL). Assisting employee with registration for employee benefits. Reporting federal unemployment tax to IRS. During the hiring process, employers should avoid making promises to a prospective or new employee, as any false statements or false promises may result in breach of an "implied contract" under the law. For example, a promise that stock options will be worth a given amount, that the employee has a job for life, or that the employee will receive significant pay increases may result in such an implied contract. So, if these promises are not kept, the employer can be said to have breached the implied contract, and will be responsible to the employee for any damages the employee incurred in relying on the employer's promise.
Viewpoint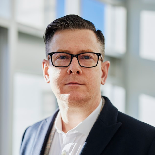 Yates Hirschi
lawyer
2020-03-31 20:37:07