Top Three Benefits of a Living Trust
Having a legal document that details what should happen to your assets upon your demise is a vital part of estate planning. One way to make sure that your final wishes are met is to create a living trust. There are three distinct benefits of creating a living trust; avoiding probate, saving money and maintaining the privacy of your estate. A Living Trust Avoids Probate One of the first benefits of a living trust is that it avoids probate. With a valid will, your estate will go through probate, the court proceedings through which your assets are distributed according to your wishes by the executor. A living trust, on the other hand, does not go through probate, which often means a faster distribution of assets to your heirs—from months or years with a will down to weeks with a living trust. Your successor trustee will pay your debts and distribute your assets according to your instructions. 2. A Living Trust May Save You Money Other procedures involved in an estate plan with a living trust could also include changing the beneficiary on your life insurance policy to the trust, appropriately dealing with your IRA or 401(k) plan, and also creating a "pour-over will" that will provide for the distribution of any assets acquired after the creation of the living trust but before your death or any assets inadvertently excluded. While a will costs less to draft, a living trust can save your estate money at the time of your death as the distribution of assets in the trust will not go through probate; court costs for probating your will are taken from estate, although note that for a simple, uncontested will, costs are often nominal. 3. A Living Trust Provides Privacy One big difference between the two legal documents is the level of privacy offered with a living trust. As a living trust is not made public, upon your death, your estate will be distributed in private. A will, on the hand, is public record and so all transactions will be public as well. Another difference is the handling of out-of-state property you own upon your death. With a will, that property will have to go through probate in its own state; a living trust can help you avoid probate.
Viewpoint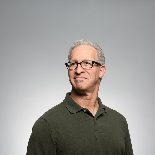 Terrance Gwiriri
lawyer
2020-01-17 20:36:37
How to Write Receipts for Nonprofit Donations
Nonprofit organizations need donors like a fish needs water. Fortunately for those who like to give, charitable donations are tax-deductible as long as they are itemized and recorded. In order to realize this benefit, the donor must receive a properly written receipt as record of the transaction. These can be given in the form of an email, a postcard or a written document from the nonprofit organization. Have the items that were donated assessed by someone who knows the item well. This need not be a complicated process. But you want to make sure that the donor can deduct the full amount of the value of the donation. Talk to a mechanic, for example, to discuss the value of a donated used car. You'll need this information for the receipt. Count any cash that was donated and make a copy of other monetary donations, such as checks or money orders. Keep the copies for the organization's records. Write down the donor's name, address and telephone number at the top of the document. Use the donor's full legal name for tax purposes. Give a brief description of what was donated to the nonprofit and list the value of it. A brief sentence and a dollar amount will suffice. State the date that the donation was made. If details are unknown, list the month and year. Mention whether or not anything was exchanged as a result of the donation. For example, if an individual donated $500 and received a stereo in exchange, this exchange must be included in the receipt. When donations are exchanged for another item or service, the donor can only deduct the amount of the difference. So, if the stereo received cost $150, the donor may claim only $350 out of the $500 donation for a tax deduction. Have the receipt printed on company letterhead. At the very least, have it signed by the director or a member of the board.
Viewpoint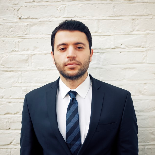 Felix Mitzner
lawyer
2020-01-17 20:29:09
How to Look Up Trademark Names
A trademark can be a single word or name, a phrase or sentence, or even a symbol or graphic that identifies a business, product or service. Registered trademarks are identified by the symbol "®." Otherwise, a trademark may be identified with the symbol "TM" or "SM" (for service mark), neither of which require registration with the U.S. Patent and Trademark Office (USPTO). The USPTO Trademark Electronic Search System (TESS), an online database of all registered trademarks, is a great place to search for registered trademarks, but be sure to look elsewhere on the Internet for non-registered trademarks as well. Launch an Internet search engine,in your Web browser. Enter the name of the company, product or service of the trademark you want to look up. Look for the tradmark (TM), service mark (SM) or registered trademark (®) symbol next to the name as it appears in the search results--both in the Web page title and search result snippet (if available). Search for and launch the official website of the company you believe may have a trademark. Look for the area of its Web site called "About Us," "Legal," "Media" or similar and see if it provides a list of its trademarks.
Viewpoint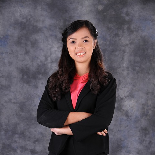 Kongove Mathis
lawyer
2020-01-15 20:56:35
What's the Legal Difference Between Annulment and Divorce?
There are two ways to legally end a marriage—annulment and divorce. An annulment is a legal procedure which cancels a marriage. Annulling a marriage is as though it is completely erased, legally, and it declares that the marriage never technically existed and was never valid. A divorce, or legal dissolution of a marriage, is the ending of a valid marriage, returning both parties to single status with the ability to remarry. While each individual state has its own laws regarding grounds for marriage annulment or divorce, certain requirements apply nationwide. An annulment case can be initiated by either party in a marriage. The party initiating the annulment must prove that he or she has the grounds to do so and if it can be proven, the marriage will be considered null and void by the court. The following is a list of common grounds for annulment and a short explanation of each point: Bigamy - either party was already married to another person at the time of the marriage Forced Consent - one of the spouses was forced or threatened into marriage and only entered into it under duress Fraud - one of the spouses agreed to the marriage based on the lies or misrepresentation of the other Marriage Prohibited By Law - marriage between parties that based on their familial relationship is considered incestuous Mental Illness - either spouse was mentally ill or emotionally disturbed at the time of the marriage Mental Incapacity - either spouse was under the influence of alcohol or drugs at the time of the marriage and was unable to make informed consent Inability to Consummate Marriage - either spouse was physically incapable of having sexual relations or impotent during the marriage Underage Marriage - either spouse was too young to enter into marriage without parental consent or court approval Depending on your state of residence, a divorce can be much more complicated than an annulment. Like annulment cases, each state has its own set of laws regarding divorce. In most divorce cases, marital assets are divided and debts are settled. If the marriage has produced children, a divorce proceeding determines custody of the children, visitation rights and spousal and child support issues. Each state can have either a no-fault divorce or a fault divorce. A no-fault divorce allows the dissolution of a legal marriage with neither spouse being named the "guilty party" or the cause for the marital break-up. Many states now offer the "no-fault" divorce option, a dissolution of a legal marriage in which neither party accepts blame for the marital break-up. In the absence of a "guilty party," some states require a waiting period of a legal separation before a no-fault divorce can take place. For this reason, in addition to cases where one spouse wishes to assign blame, some parties seek to expedite the legal process by pursuing a traditional, "fault" divorce. A "fault" divorce is only granted when one spouse can prove adequate grounds. Like an annulment, these grounds vary from state to state, however, there are some overarching commonalities. These guidelines often include addition to drugs, alcohol or gambling, incurable mental illness, and conviction of a crime. The major grounds for divorce that apply in every state are listed below: Adultery - one or both spouses engages in extramarital relationships with others during the marriage Desertion - one spouse abandons the other, physically and emotionally, for a lengthy period of time Physical/Emotional Abuse - one spouse subjects the other to physical or violent attacks or emotional or psychological abuse such as abusive language, and threats of physical violence.
Viewpoint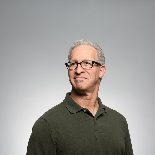 Terrance Gwiriri
lawyer
2020-01-15 20:48:34
Why You Need to Conduct a Property Title Search
Title searches are crucial before buying or selling real property, as they might unearth an issue that could hinder the transfer of the deed. A buyer might identify a hidden debt attached to the property or a lien that might make their lender back out, while a seller might learn they don't even have the legal right to sell. Conducting a title search entails examining countless documents, including deeds, contracts, and other recorded papers, to learn whether the owner owns the property "free and clear" of any defects, such as outstanding liens or zoning violations. As the buyer, you want to make sure that you get a clear, or marketable, title so you don't have legal issues in the future. While attorneys and specialized companies can do a title search, you can also conduct one yourself. Some cities have their own websites that help prospective buyers perform some parts, but not all, of the search. Although either of these routes can be far cheaper, they may end up costing you more in the long run if you fail to identify a legal snag. Any defects in title can prevent an owner from selling the property, while those same defects can prevent a buyer from purchasing their dream home.
Viewpoint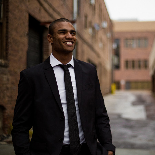 Ulysses
lawyer
2020-01-13 20:23:49
When Is It Time to Use a Trustee Deed?
A deed is a document that conveys ownership in real property. There are several different kinds of deeds, one of which is a trustee deed. Buying a home with a trustee deed can offer you a great deal, but it's important to be aware of the drawbacks to this kind of conveyance. A trustee deed—sometimes called a deed of trust or a trust deed—is a legal document created when someone purchases real estate in a trust deed state, such as California (check your local laws to see what is required in your state). A trust deed is used in place of a mortgage. A person (the lendee) buys a home and finances it through a bank (the lender). A third party—the trustee, usually an escrow company—legally holds title to the home for the lender as security against the loan. If the buyer defaults on the loan—that is, doesn't pay it back—the trustee is allowed to do a nonjudicial foreclosure. This means they don't have to go to court and can foreclose on the home directly. The home is then sold to satisfy, or payback, the loan to the bank. The person who buys the home at the sale receives a trustee deed at the time of purchase.
Viewpoint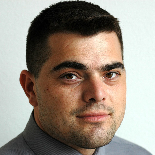 John Uebler
lawyer
2020-01-10 18:51:47
Property You Should Not Include in Your Last Will
There's no doubt that creating a will is smart estate planning, but not all property can or should be included in a last will and testament. How can you make sure you're including and excluding the "right" assets? You may be wondering, then, with all of the property listed above that shouldn't be included in your will, what exactly should be included? The easy answer is everything else, but generally any real or personal property that will not pass automatically to a beneficiary upon your death should be listed in your last will and testament. The best way to make sure you're not forgetting anything is to simply sit down and make a list of all of your assets as well as corresponding people you would like to receive them after your death. The major drawback with purchasing a home via a trustee deed is that there may be other outstanding loans in place against the property. These could include unpaid IRS liens, unpaid property taxes, or contractor's liens. If you buy the home with these liens in place, you're responsible for settling them. A key consideration to keep in mind is that the trustee deed may be from a second mortgage (such as a home equity loan), leaving a first mortgage still in place and unpaid on the property. Another issue with trustee deeds is that it can be very challenging to obtain a mortgage yourself if you are purchasing the property with only a trustee deed, because there is no guarantee that the title is clear. Cash purchases are best.
Viewpoint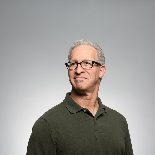 Terrance Gwiriri
lawyer
2020-01-10 18:49:19
Why Do I Need a Registered Agent?
If you own and/or run a small business, chances are your state requires you to have a registered agent—most do. But even if your state doesn't, strongly consider getting one. A registered agent is a responsible third-party in the same state as the business, who can receive service of process notices, correspondence from the Secretary of State, and other official government notifications—usually tax forms and notice of lawsuits—on behalf of the corporation or LLC. If you do not have a physical location in the state in which your business is registered, in most states, you must select a registered agent to accept documents on your behalf. The state in which your business is registered needs to know it has a contact person for your business during business hours; accordingly, PO boxes are not acceptable addresses for registered agents.
Viewpoint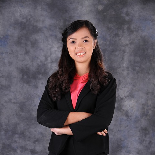 Kongove Mathis
lawyer
2020-01-08 20:58:06
How to Search for Design Patents
Many people who have a design idea that they feel is completely unique contemplate manufacturing or producing the design, and obtaining a patent for their idea. While many potential inventors do have 100 percent original ideas, other ideas already have a design patent in place. To determine whether your idea is unique or already has a patent, you will need to perform a design patent search. Apply for a patent from the U.S. Patent and Trademark Office (USPTO). A patent search will be conducted as part of the application examination process at no additional cost You don't need to request a search, as it is automatically done for each applicant. The application fees vary according to the type of design patent you need. Visit the USPTO official website and search for design patents online. There is no cost to do this, and you can access the website from any location, as long as your computer has Internet access. Go to the USPTO library nearest you to perform a design patent search. You can use the library list located on the USPTO official website (see "Resources" section that follows). Use a paid design patent search service, such as Quick Patents or Simple Patents. The cost for a patent search typically ranges between $175 and $300, depending on the service you choose.
Viewpoint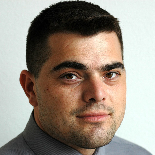 John Uebler
lawyer
2020-01-06 20:34:33
How to Check a Copyright Registration
The U.S. Copyright Office is responsible for filing an arranged content to protect the author's rights. Works of literature, music, art, pictures, movies, recording of sounds and architectural documents are able to be filed. Copyright protection will not be granted for works including titles, names, ideas and methods. A copyright is used as an defense against unlawful use. When searching or checking for a copyright registration, you must have some form of information relating to the document. This can be in the form of the author's name or title of publication. Open the link to the U.S. Copyright Office located in the references section below. Look to the left of the webpage screen (beginning search screen) and click on the "Search Records" button. Afterwards, Click the "Search the Catalog" button. Check by the title of the publication or author's name. Type in the title of the document and scroll down the bottom screen to click "Title" selection. Start the search by clicking the "Begin" button. You must type in the title exactly how it is published and refrain from using a, the and other articles. If searching by author's name, type in the last name followed by the first or type in a corporation name exactly how it is used by the business. Check by inputting a keyword to the document. This search will retrieve all documents containing the words inputted in the search box. Use quotation marks when referring to the document by exact name. To find a variation of the document's name, use "?" right after the word or phrase. An example of this is, "paper?". If a word must appear in every search result, add "+" before the word or phrase. On the beginning search screen, type in your keywords and click the keyword button on the bottom screen. Click the begin search button. Check by the registration number. All registration numbers will have 12 characters. The document number will start with two to three letters and the rest numbers. Do not use any hyphens, underscores or spaces between these 12 characters. On the beginning search screen, type in the registration number, click the "registration number" button on the bottom screen and press begin search. Check by the document number. All copyrighted material will also have a nine character document number. This number will start with the letter "v" followed by four numbers, the letter "p" or "d" and ending with three numbers. From the beginning search screen, type in the document number, click the "document number" button on the bottom screen and press begin search. Have the Copyright Office conduct a search for you. The Copyright Office will search all of its public records to locate the documents you want retrieved. However, they will charge you $165 an hour to do so. This fee is based on a two-hour minimum charge and is prorated through the duration it takes to check copyright records. It is not certain whether they can find the documents you need and certain limitations apply.
Viewpoint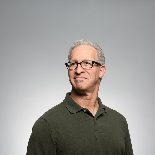 Terrance Gwiriri
lawyer
2020-01-03 19:52:23