How can employers prevent employees from getting the COVID-19?
While there are numerous federal regulations on the books, when it comes to the coronavirus, OSHA has still only issued recommendations for employers to take. The Labor Department has stopped far short of the workplace recommendations issued by the Centers for Disease Control and Prevention. Those recommendations include: 1.Encouraging sick workers to stay home 2.Allowing workers with sick family members to follow CDC guidelines for self-quarantine 3.Informing employees of possible exposure to COVID-19 when an employee tests positive 4.Sanitizing work areas 5.Drafting emergency sick leave policies for workplaces that don't already have a policy 6.Being more flexible with staffing and work hours to allow more physical distance between employees Increasing ventilation in workspaces to allow for more fresh air That has led to cities and states stepping in, using emergency powers to take actions like limiting the amount of people in stores and requiring people to wear masks. Businesses are also taking extra steps on their own, such as sanitizing credit card machines after each customer uses one.
Viewpoint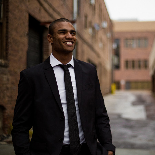 Ulysses
lawyer
2020-04-23 10:17:33
How Your Own Carelessness Affects Your Claim in an accident or personal injury
Even if you were careless and partly caused an accident, in most states you can still get at least some compensation from anyone else who was also careless and partly responsible for the accident. The amount of the other person's liability for the accident is determined by comparing his or her carelessness with your own. The percentage of liability determines the percentage of the resulting damages he or she must pay. This rule is referred to as comparative negligence. There is no formula for arriving at a precise number for a person's comparative carelessness. During claim negotiations, you and an insurance adjuster will discuss all the factors that might have resulted in the accident. Then the question of your own carelessness goes into the negotiating hopper along with all the other factors that determine how much your claim is worth -- such as the seriousness of your injury and the amount of your medical bills. Comparative negligence is applied in three slightly different ways, depending on the state where the accident occurred. The more generous states allow you to recover compensation for your injuries in an amount based on the other person's fault no matter how great your own fault was. Most states, however, use a slightly more restrictive rule under which you can't recover anything if your own carelessness was 50% or more responsible for the accident. And a handful of tight-fisted states don't allow you to recover any compensation at all if your fault is any more than "slight" compared to the others involved -- or, worse, if your own carelessness contributed in any way to the accident. (This is called "contributory negligence.") You can find the rules for your state in How to Win Your Personal Injury Claim.
Viewpoint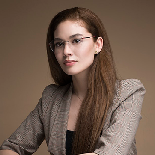 Silvln Crowley
lawyer
2020-04-21 11:12:22
What are the elements of a valid contract?
Depending on your source, there can be anywhere from four to six elements that make a contract legally binding. Some sources consolidate elements under the same title. The six potential elements are: 1.Offer and acceptance 2.Lawful purpose 3.Lawful consideration 4.Certainty and completeness of terms 5.Free consent of the parties 6.Capacity For a verbal agreement to be binding, the elements of a valid contract need to be in place. To illustrate how the elements of a contract create binding terms in a verbal agreement, we'll use the example of a man borrowing $200 from his aunt to replace a flat tire. Offer and acceptance In a valid contract, one party makes an offer and the other party accepts. This is commonly known as a "meeting of the minds" because both parties agree to these terms. In our example, the aunt offers to loan her nephew money on the condition that he pay it back within a reasonable time frame. The nephew accepts her offer and promises to pay her back in full after he's purchased his new tire. Lawful purpose The purpose of the contract must be lawful. In our example, the nephew's reason for borrowing money from his aunt is to replace a flat tire on his car. As such, the contract between them is of lawful purpose. However, if the nephew wanted to borrow money to modify his car illegally (such as getting lights installed to imitate a police car), the purpose becomes unlawful and the contract is void. Lawful consideration The parties must exchange something of value (monetary or otherwise), known as consideration. Plus, the exchanged item must be legal. In our example, the $200 and the promise to return it are both examples of lawful consideration. The nephew could not, for instance, substitute his repayment of money with illegal drugs. Certainty and completeness of terms The terms of the contract cannot be vague, incomplete, or misrepresented. In other words, there should be agreement on who the parties to the contract are, the obligations of each party, the price to be paid, and what the subject matter of the contract is. The terms between the aunt and nephew are very clear; the aunt loans the nephew $200 for the purchase of a new tire (and nothing else) on the condition that he pay her back the $200 at a specific time (such as when he gets his next paycheck). Free consent of the parties The parties, both being of sound mind, should consent to the terms of the agreement freely, meaning without undue influence, coercion, duress, or misrepresentation of facts. The nephew and aunt both consent to the terms of the contract without pressuring each other and with the intention of fulfilling their obligations. Capacity The parties must have the capacity to enter the contract, meaning they are above the age of majority and are of sound mind. In our example, the nephew and aunt are both over 18 years old, are not under the influence of mind-altering substances, and do not have cognitive impairments such as dementia.
Viewpoint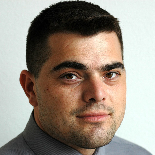 John Uebler
lawyer
2020-04-20 16:12:53
Vacation Accrual and Caps
Companies are also free to adopt schedules for vacation accrual. For example, company policy might provide that an employee earns one vacation day per month or a certain number of hours per pay period. Some companies impose a waiting period before new employees may begin accruing vacation time. And some companies allow employees to accrue more vacation days when they have more tenure at the company. For example, a company may allow employees to accrue three weeks of vacation per year for their first five years, but allow employees who have passed the five-year mark to accrue four weeks per year. It is also legal for companies to cap how much vacation time employees can accrue, and many companies take advantage of this right to encourage employees to use their vacation time regularly. Once employees reach the limit set by the cap, they can't earn any more vacation time until they use some and fall below the cap. In some states, it is illegal for employers to impose "use it or lose it" policies, by which employees forfeit any accrued vacation that they haven't used by a certain time (for example, by the end of the year). In these states, vacation time is considered a form of earned wages, which must be cashed out when the employee quits or is fired (as explained below). A policy that takes vacation time away is therefore seen as illegal wage theft. Although the difference may seem fairly technical, these states usually allow employers to place a cap on vacation accrual, which stops the employee from accruing more vacation time—rather than taking away vacation time that has already accrued. Some states specify what ratio is acceptable, while others simply allow a "reasonable" cap. For example, a cap that is twice the annual accrual would likely be considered reasonable. To find out your state's rules, contact your state labor department.
Viewpoint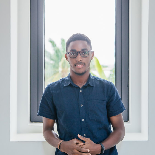 Jonathan Sherman
lawyer
2020-04-17 10:19:57
How to protect your intellectual property?
Here are some essential tips to help you put things in writing and protect your rights. Make Sure the Contract Covers All the Bases Whenever you sign a contract that involves your intellectual property, make sure that you plainly and unambiguously state the terms of use. If you are licensing your work to another person, clearly outline the extent to which your intellectual property can be used, that you still retain full rights, and the procedure if the terms of the license are breached. The more the intellectual property contract covers, the better, especially when intellectual property ownership is being transferred. In these cases, to prevent immediate change of ownership, you may want to ensure that the transfer is tied to a certain action by the other party, such as issuing payment. Include IP Notices Where Applicable While it may seem obvious to you that your works are protected by law, it doesn't hurt to make it crystal clear. Include a clear notice stating you own the intellectual property and the rights to it. As with any intellectual property contract, the notice should be worded in a clear way that informs the reader as to exactly who owns the IP. This is especially important for websites, whose content can be easily copied and repurposed. Including a specific Copyright Notice can go a long way toward preventing and resolving any errors in communication. Visit our intellectual property center for more IP contracts.
Viewpoint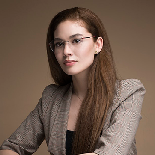 Silvln Crowley
lawyer
2020-04-15 10:16:09
What's the easement?
An easement is a property right that gives its holder an interest in land that's owned by someone else. It's common for people to lack a clear understanding of easements and the numerous legal problems that can arise in their creation, interpretation, and implementation. An easement is a "nonpossessory" property interest that allows the holder of the easement to have a right of way or use property that they do not own or possess. An easement doesn't allow the easement holder to occupy the land or to exclude others from the land unless they interfere with the easement holder's use. In contrast, the property owner may continue to use the easement and may exclude everyone except the easement holder from the land. Land affected or "burdened" by an easement is called a "servient estate," while the land or person benefited by the easement is known as the "dominant estate." If the easement benefits a particular piece of land, it's said to be "appurtenant" to the land. If the easement only benefits an individual personally, not as an owner of a particular piece of land, the easement is known as "in gross." Most types of easements are affirmative, which means that they allow the use of another's land. Less common are negative easements, which usually involve preserving a person's access to light or view by limiting what can be done on a neighboring or nearby property.
Viewpoint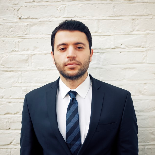 Felix Mitzner
lawyer
2020-04-14 20:17:46
End Tax Saving Tips
1. Donate to Charity Donating cash, property, clothing, household items or other goods is a great way to get a tax break and help a worthy cause at the same time. If you donate cash to an eligible charity this year, you can generally deduct the amount you contribute when you pay your taxes in April. 2. Give More Money Away The gift of giving doesn't have to stop at contributions to organizations. Eligible gifts include paying for someone's education, funding medical bills for others, or gifting appreciated stocks and/or securities. Just make sure that if you make a gift by check that the check clears by December 31, as the gift is considered "given" the year the check is cashed. 3. Accelerate Deductible Expenses Making an extra mortgage payment or paying off outstanding dental or medical bills is a great way to offset your tax bill. Just make sure you aren't subject to the Alternative Minimum Tax (which generally applies to high-income or upper-middle income households) and that you plan to itemize your deductions. 4. Defer Income 5. Offset Your Capital Gains It's also important to remember that net losses can be deducted in full against other income—up to a $3,000 annual maximum write-off. Losses offset gains dollar for dollar up to the $3,000 limit, which can make unloading losing stocks this year a smart financial move. 6. Contribute the Maximum to Retirement Accounts Retirement accounts are an excellent way to lower your tax bill, so make sure you're making the most of this break. If you can swing it financially, raising your 401k contributions to the maximum amount allowed will really take a bite out of your tax liability. You might also consider contributing year-end bonuses to a tax-deferred 401k account. 7. Flexible Spending Accounts Does your employer offer a flexible spending account? It's a great way to save cash by using tax-free money to pay eligible medical and child care expenses. You can use it to pay for medical or dental expenses that aren't covered (or fully covered) by insurance, like glasses and certain over-the-counter medications. You can also set up an account to pay for child care while you work or attend school.
Viewpoint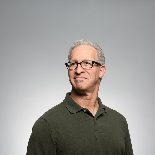 Terrance Gwiriri
lawyer
2020-04-14 20:12:47
What are the reasons for quitting to get unemployment benefits
In some states, former employees are eligible for benefits if they leave a job for compelling personal reasons -- for example, to relocate when a spouse gets a distant job or because a family emergency requires the worker to be home. In other states, benefits are available only if the employee's reasons for quitting are related to the job. Here are some reasons for quitting that might entitle you to collect unemployment. Constructive discharge. Most states allow employees to collect unemployment if their work situation had grown so difficult that they were essentially forced to quit (for example, if you feel that quitting is the only option because of constant sexual harassment, dangerous working conditions that your employer refuses to remedy, or a manager's demands that you commit an illegal act). If a reasonable person in that situation would have found the working conditions intolerable, quitting most likely won't make you ineligible for benefits. Legally, constructive discharge is considered a form of wrongful termination, not a voluntary quit. Medical reasons. In many states, an employee who quits because of an illness, injury, or disability may remain eligible for unemployment. Some states require that the medical condition be linked to the job. In other words, the employee is covered only if the work caused or aggravated the medical condition. Another job. If an employee leaves a job for other employment, most states don't consider that a disqualification for unemployment. Generally, however, the other employment must be fairly certain: An employee who quits to look for another job typically won't be covered. If you're wondering why an employee who has a new job is collecting unemployment, it's almost always because the new job didn't pan out as expected. For example, an employee might quit to take a better job, based on a firm offer, only to find that the new job never materializes. Domestic violence. If an employee quits work for reasons relating to domestic violence, many states allow the employee to collect unemployment. To care for a family member. In some states, an employee who quits work to care for a seriously ill family member is still eligible to collect unemployment. State laws vary as to which family members are covered and how serious the family member's condition must be. Your state may recognize additional covered reasons for leaving a job, such as moving to be with a spouse who has taken a distant job or been reposted by the military. In some cases, the employee may be subject to a disqualification period -- a stretch of time during which benefits are not available -- before becoming eligible for unemployment.
Viewpoint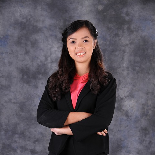 Kongove Mathis
lawyer
2020-04-11 11:37:33
Compensatory Damages in Personal Injury Cases
Most personal injury damages are classified as "compensatory," meaning that they are intended to compensate the injured plaintiff for what was lost due to the accident or injury. A compensatory damages award is meant to make the injured plaintiff "whole" again from a monetary standpoint (to the extent that's possible). This means trying to put a dollar figure on all the consequences of an accident. Some compensatory damages are relatively easy to quantify—like reimbursement for property damage and medical bills. But it's harder to place a monetary value on "pain and suffering" or the inability to enjoy hobbies because of physical limitations caused by lingering accident-related injuries. Here's a rundown of the different types of compensatory damages that are common in many personal injury cases. Medical treatment. A personal injury damages award almost always includes the cost of medical care associated with the accident—reimbursement for treatment you've already received and compensation for the estimated cost of medical care you'll need in the future because of the accident. Income. You may be entitled to compensation for the accident's impact on your salary and wages—not just income you've already lost but also the money you would have been able to make in the future, were it not for the accident. In personal injury legalese, a damage award based on future income is often characterized as compensation for an accident victim's "loss of earning capacity." Property loss. If any vehicles, clothing, or other items were damaged as a result of the accident, you'll likely be entitled to reimbursement for repairs or compensation for the fair market value of the property that was lost. Pain and suffering. You may be entitled to get compensation for pain and serious discomfort you suffered during the accident and in its immediate aftermath -- also for any ongoing pain that can be attributed to the accident. Learn more about pain and suffering in a personal injury case. Emotional distress. Usually linked to more serious accidents, emotional distress damages are meant to compensate a personal injury plaintiff for the psychological impact of an injury—including fear, anxiety, and sleep loss. Some states consider emotional distress as part of any "pain and suffering" damages that is awarded to a personal injury plaintiff. Loss of enjoyment. When injuries caused by an accident keep you from enjoying day-to-day pursuits like hobbies, exercise, and other recreational activities, you may be entitled to receive "loss of enjoyment" damages. Loss of consortium. In personal injury cases, "loss of consortium" damages typically relate to the impact the injuries have on the plaintiff's relationship with their spouse—the loss of companionship or the inability to maintain a sexual relationship, for example. Some states also consider the separate impact on the relationship between a parent and their child when one is injured. In some cases, loss of consortium damages are awarded directly to the affected family member rather than to the injured plaintiff.
Viewpoint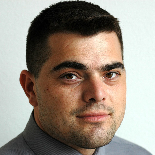 John Uebler
lawyer
2020-04-10 19:05:47
Divorce and Legal Separation
If you're going through a legal separation or divorce, the law probably seems like another tough thing to deal with. In truth, it's the key to a speedy resolution. Each divorce and legal separation is different, but understanding how the process works can help bridge gaps and keep the focus on what's most important. Laws vary by state, but legal separation is often the first step. Legal separation usually involves filing a Marriage Separation Agreement with the court to outline the terms of your separation. It's a temporary arrangement that protects each spouse and determines basic rights and responsibilities until divorce proceedings are finalized. After legal separation, divorce is the formal termination of your relationship. Divorce is easiest when you and your spouse can agree on the conditions. Filling out a Divorce Worksheet is a good way to understand everything involved and see whether you're on the same page. If you can agree on the general conditions, most states allow you to enter into a Divorce Settlement Agreement and file for a no-fault divorce. If there are issues that keep you from reaching an agreement, it's a good idea to consider mediation or finding a lawyer. There are also special steps to take if you don't know where your spouse is.
Viewpoint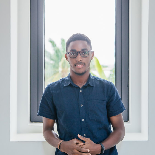 Jonathan Sherman
lawyer
2020-04-09 10:00:17