DISPARAGEMENT AND DEFAMATION
WHAT'S THE DIFFERENCE BETWEEN DISPARAGEMENT AND DEFAMATION? Disparagement means anything negative statement about someone or something. So the non-disparagement provision in your employment agreement or severance agreement applies to any and every negative statement. It does not matter if the statement is true or not, opinion or fact. If your statement makes your employer look bad, it is disparagement. Defamation is much more specific and requires that a false statement[1] be made. For example, it may be disparaging to say that your boss is a "donkey fisted idiot," but this is a statement of opinion and therefore, not defamation. To be defamatory, the statement must be demonstrably false. For example, "my boss is a drug addict" is defamatory because it can be specifically proven as true or false. WILL MY EMPLOYER SUE ME FOR BREACH OF NON-DISPARAGEMENT? Any time you say negative things about your former employer, you take a risk—especially if such statements prove to be false—but whether you will be sued really depends on the employer. Two Part Test: Will I Be Sued For Breach of Non-Disparagement: (1) will my former employer find out about my negative statement, and, if so will it care? First of all, chances are, your former employer is not watching your every move. There is almost no way, something you accidentally blurt out at a cocktail party is going to come back to haunt you. With respect to #2 – whether your employer will care, this tends to be directly correlated to money. If what you say causes your former employer financial harm, then they are more likely to sue. If your statement, no matter how inappropriate, does not hurt the business, it probably does not make sense to sue you. A lot of employers (as well as individuals) often make the determination that the best thing to do about comments that are negative or untruthful is to let them fade away and be forgotten. The choice to bring a lawsuit does the opposite and may cause more people to know about the statements for a longer period of time. If something is outrageously false and well-publicized, the employer could determine there is a value to suing an employee who is found to be the source of the statements in order to clear up the public record. Sometimes, employers send scary "cease and desist" letters threatening to sue. There is an ocean of difference between threatening to sue and bringing a lawsuit. If you've received a cease and desist letter, threatening to sue you for breach of a non-disparagement, non-compete, or non-solicit agreement, we offer a flat-fee service specifically tailored to lawsuit avoidance. IF I SIGNED AN AGREEMENT WITH A NON-DISPARAGEMENT CLAUSE, DOES THIS MEAN I CAN'T SAY ANYTHING ABOUT MY EMPLOYER'S WRONGDOING? There are specific carve-outs under the law for saying negative things in the course of legal proceedings to permit individuals to enforce their rights without fear of a libel suit. On a related note, in the wage and hour context, courts do not permit confidentiality provisions in settlement agreements that would prevent other employees from learning about a settlement from which they may benefit.[4] There are also recent amendments to the New York State Human Rights Law precluding confidentiality provisions in settlement agreements (unless the employee prefers it) pertaining to sexual harassment and other types of discrimination that seek to muzzle employees who are knowledgeable about these issues. The upshot of both of these limitations is that, in the context of a legal proceeding, an employee may be able to disclose information the employer considers disparaging or defamatory.
Viewpoint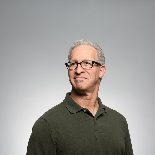 Terrance Gwiriri
lawyer
2019-11-21 20:07:24
Who or What is a Faithless Servant?
As an employee in New York, you are required to be loyal to your employer and not act in a way that is inconsistent with the trust your employer placed in you.This means if you work as a security guard, you cannot just look the other way so customers can steal. Or if you work in sales, you cannot take the job just to reveal secret information to a competitor so you can get a better job with the competitor. If you fail to be loyal to your employer, you can be liable for breaching this duty (called a fiduciary duty) to your employer under the "faithless servant" doctrine and your employer can seek to recover the salary, commissions, or other compensation the employer previously paid to you throughout your time of disloyalty. In order to be a "faithless servant," however, your conduct has to be really bad. Most employees who are truly faithless servants are acting in such bad faith that a lawsuit by their employer will come as no surprise. Unfortunately, what we have seen more and more of is employers threatening to sue under the faithless servant doctrine in order to discourage employees from bringing viable discrimination or unpaid wage claims. It is a cheap, but effective, bullying tactic.
Viewpoint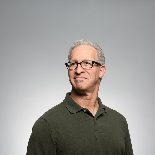 Terrance Gwiriri
lawyer
2019-11-20 21:04:17
Difference Between a Motion to Dismiss & a Motion for Summary Judgment
Both motions for summary and dismissal motions can end cases before they even go to trial. Both can save parties money and anguish, and both can get the other side to show their hands. However, anyone who wants to use these procedures should understand their substantive differences before filing. In federal courts, the defendants can file motions to dismiss and either side can submit motions for summary judgment. These procedures challenge the merits of a case, even before the case goes to trial. Motions to dismiss and motions for summary judgment are similar in that both are pretrial resolutions. If successful, both types of motions can save participating parties from the emotional and financial struggles of going to trial. However, both plaintiffs and defendants must understand the differences before moving forward. Rules of Civil Procedure States set their own rules for these procedures, which may or may not follow federal guidelines. Federal courts follow the Federal Rules of Civil Procedure. The FRCP governs venue, subject-matter jurisdiction, service of process, pleadings and motions. Rules of civil procedure also govern cross-claims, counterclaims and joinder of parties to civil actions. The rules dictate how long someone in a case has to file amended pleadings and motions and how long parties have to respond to motions and pleadings, among other things. Motions to Dismiss In federal courts, motions to dismiss are governed by Rule 12(b) of the Federal Rules of Civil Procedure. According to Rule 12(b), a defendant may file a motion to dismiss for a number of reasons. Rule 12(b)(1) allows a defendant to file a motion for lack of subject-matter jurisdiction. Rule(b)(5) gives a defendant the opportunity to file a motion for insufficient service of process, meaning the defendant believes he was served the plaintiff's complaint improperly. While these motions have their places, they are far from the most common reasons to file a motion for dismissal. The Most Common Dismissal Motion Rule 12(b)(6) is commonly used to dismiss a lawsuit before the trial commences; it allows a defendant to file a motion to dismiss for "failure to state a claim upon which relief can be granted." This is the most common type of dismissal motion, and lawyers often refer to it as a demurrer. In this motion, defendants say that even if the plaintiff's claims were true, there would be no legal recourse. In response to a 12(b)(6) motion, the judge may dismiss the case outright, deny the motion and force the defendant to answer the complaint or order the plaintiff to amend the complaint. If the judge chooses the latter option, the plaintiff will have a given amount of time to make the case more substantial. If the plaintiff does not do so in that timeframe, the judge dismisses the case. Motions for Summary Judgment In federal courts, summary judgment is governed by Rule 56 of the Federal Rules of Civil Procedure. Summary judgments allow the motioning party to say that every piece of evidence falls clearly in her favor. A court might enter summary judgment in favor of either party without a trial. However, a court can only enter summary judgment if the evidence demonstrates that no material facts about the case are in dispute. For example, consider a lawsuit over a breach of contract. If the plaintiff can clearly prove that a contract between the two parties existed, that the defendant broke a clause of that contract, the defense has no evidence to the contrary and the plaintiff suffered losses because of that breach, the judge may rule in favor of a summary judgment. Both plaintiffs and defendants can use summary judgment motions. Plaintiffs with strong evidence and clear damages may use these motions to speed things up. If the case is robust enough, they can win. Even if they don't, the defendant shows his hand before the trial even begins and the judge can limit the scope of the trial. File the Correct Motion for Your Case One significant difference between the two types of motions is who has the burden of proof and how heavy that burden is. For example, under a motion to dismiss under Rule 12(b)(6) in federal court, the plaintiff does not have a heavy burden to avoid dismissal of the case. The plaintiff need not prove any facts; he merely needs to convince the judge that the facts he set forth in his complaint are sufficient to state a cause of action, if they are taken as true. The only question posed by this motion is whether the plaintiff's complaint states a legally sufficient claim. However, under a motion for summary judgment, it is the judge's role to determine whether the opposing party's evidence reveals a factual dispute. If after looking at the evidence a judge determines there are no disputed material facts and the moving party is entitled to judgment based on those facts, he will grant the motion. Another important difference is who can file the motion. Both plaintiffs and defendants can file summary judgment motions, but motions to dismiss are only for defendants.
Viewpoint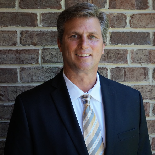 Patrick Kowalskl
lawyer
2019-11-19 20:42:44
What Is Renters Insurance?
A renters insurance policy covers all your possessions, including clothing, electronics and furniture in the property you rent. A policy may cover the cost of repairing or replacing belongings, liability for damage to someone else's property, medical bills and additional living expenses. The rent check you hand to your landlord every month puts a roof over your head, but unfortunately it doesn't protect everything under that roof – all your clothing, books, electronics, furniture and other possessions – from fire, damage or theft. For a few bucks a month, renters insurance, also called tenant's insurance, gives you peace of mind that if a disaster strikes, you won't have the expense of replacing damaged or stolen goods yourself. Why Do You Need Renters Insurance? Most apartment complexes and landlords insure only damage to the property itself. To protect your own personal belongings in case of fire, theft or damage, you'll need your own policy, or renters insurance. You can tailor renters insurance to suit your needs. Personal property coverage insures the cost of repairing or replacing your possessions up to a limit specified in the policy. Generally, basic renters policies cover $30,000 to $50,000 for apartments and around $100,000 for private homes. Renters insurance also provides liability coverage. This means if you leave your bath water running and it floods the bathroom and damages the downstairs tenant's ceiling, your insurance covers the cost of repairs. If the downstairs tenant was injured as a result of your negligence, you may also be liable for their medical bills, which would also be covered by renters insurance with liability coverage. Many landlords require their tenants to have a minimum of $100,000 in liability coverage. If a policy includes additional living expenses, this covers any extra costs you may incur as a result of fire, damage or theft, including a hotel bill if the property you rent is so damaged that you're unable to stay it in. What Is Not Covered by Renters Insurance? Renters insurance does not usually cover the physical property, such as the building you rent. The owner of the property should have landlord insurance in place to protect the building itself. Landlord insurance may also offer liability protection for the policyholder, but usually does not extend to tenants. Renters insurance does not usually cover flood damage. You may need to have flood insurance even if you don't live in a high-risk area. The National Flood Insurance Program helps by offering affordable insurance to renters. How Much Is the Average Renters Insurance? The cost of renters insurance varies by state, liability limits and personal property values. In New York, for example, a basic policy providing $50,000 of personal property coverage costs about $300 a year. In Pennsylvania, policies range from about $15 to about $30 per month.
Viewpoint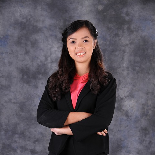 Kongove Mathis
lawyer
2019-11-18 20:14:00
How to Calculate Corporate Tax Liability
Compute your corporate income tax with IRS Form 1120. Remember that the IRS is likely to calculate your corporate income in a different way than your accountant calculates it. Below is a simplified explanation of how to calculate your federal corporate tax liability. Note that if your company is registered with the IRS as an S corporation, it is exempt from corporate tax liability. Step 1 Download IRS Form 1120 and Form 1120 Instructions. Step 2 Collect all of your company's financial statements and records, including income and expense statements and balance sheets. Step 3 Determine your company's gross profits. Start with gross income (all income from whatever source) and subtract your returns and allowances and cost of goods sold to arrive at gross profits. Step 4 Determine your company's total income from gross profits by adding income from dividends, gross royalties, gross interest, capital gains, net gains and any other income that your company might have received. Step 5 Determine your company's corporate tax deductions. These deductions include payroll and benefits as well as pension funds, repairs, taxes, paid interest, debt write-offs, advertising expenses, lease expenses and certain other expenses. Subtract total deductions from total income. The result is your company's preliminary taxable income. Step 6 Subtract from total income any special deductions and any deductions resulting from net operating losses. This is your company's taxable income. There is also a minimum taxable income that is calculated separately. If your taxable income falls below the minimum taxable income, you will have to use the minimum taxable income as your company's taxable income. Note that minimum taxable income is not the same as the alternative minimum tax -- be sure not to confuse the two. Step 7 Use the Tax Rate Schedule in the Form 1120 Instructions. Use your company's taxable income to calculate your company's preliminary corporate tax liability. Step 8 Subtract from total tax liability any taxes your company has already paid during the tax year in question (including any foreign jurisdictions). You should also subtract carryovers from previous years. Finally, add any tax penalties that are currently due. The remainder is your company's tentative tax liability. Step 9 Determine if your company is exempt from the alternative minimum tax. If the tax year for which you are reporting is the corporation's first year of establishment, if your company's gross receipts did not reach a specified amount that is subject to change, or if your company has been exempt from the alternative minimum tax every year since 1997, then it is probably exempt from paying the alternative minimum tax. Otherwise, you must calculate the alternative minimum tax. Step 10 Determine the applicable alternative minimum tax from the instructions for IRS Form 4626. If your company's tentative tax liability is smaller than the applicable alternative minimum tax, then it must pay the alternative minimum tax. Otherwise, your company's corporate tax liability is the same as its tentative tax liability.
Viewpoint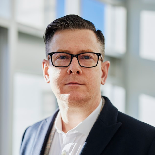 Yates Hirschi
lawyer
2019-11-15 18:36:48
How to Calculate Pain & Suffering
When injured by the negligence of another, you are entitled to monetary damages, known as compensatory damages, for your loss. Compensatory damages include both special and general damages. Out-of-pocket expenses such as medical bills, lost wages, and property damage are known as special damages. "Pain and suffering" falls under the category of general damages. No precise dollar amount exists for general damages; thus, a value must be calculated to cover your physical and mental pain and suffering. Compensatory Damages Compensatory damages are designed to put you back in the position you were in prior to being injured. They represent the loss you experienced as a result of an injury. Physical injury is measured by medical treatment, lost wages, and property damage. All of these damages are added up and the total represents the amount of special damages or "specials" that you are entitled to. Generally speaking, when special damages apply to a case, general damages also apply. Examples of Pain and Suffering Pain and suffering includes present pain and suffering, and the physical and mental discomfort you are likely to suffer in the future. Physical pain and suffering is the pain associated with your actual physical injuries. Mental pain and suffering results from your physical injuries and includes afflictions such as fright, nervousness, grief, anxiety, shock, terror, depression and humiliation. It also includes the mental impact that disfigurement, deformity, or impairment of your ability to work has upon you. Calculating General Damages Although a formula involving a "multiplier" is sometimes used to calculate pain-and-suffering damages in personal injury cases, no standard guidelines exist to measure these damages. Moreover, even formula-based damage amounts can vary according to the circumstances of particular cases. Credibility, reasonableness of the claims, severity of the injury, and medical records are some of the variables considered in determining general damages. Insurance Company Methods Insurance companies use a multiplier to represent the amount of pain and suffering you experienced and are likely to continue to experience as a result of an injury. The multiplier usually ranges from 1.5 to 5 depending on the severity of the injury or injuries. The special damages are totaled and then multiplied by the multiplier, meaning that your pain and suffering is compensated at 1.5 to 5 times the value of your special damages. This method, however, does not take into account that people experience injuries differently. Different insurance companies may use different multipliers even for similar injuries.
Viewpoint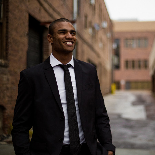 Ulysses
lawyer
2019-11-14 20:59:59
How to File a Defamation of Character Lawsuit
If someone has made a false statement about you, you may be able to sue them for defamation of character. There are two kinds of defamation: slander, which is defamation in spoken form, and libel, or defamation in written form. Unless you are considered by the court to be a public figure or involved in a public issue, you need not prove that the defendant made the statement with the intent to harm you. You will, however, have to prove that the statement actually harmed you. Identify the Defendants.Determine the identity of the defendants. You may sue not only the person who made the defamatory statement, but also anyone who repeated it or published it. Obtain a copy of the defamatory statement, if it was published or written down. If only a verbal statement was made, you can use the person to whom the statement was made as a witness in your favor. If the witness is unwilling to testify, you may petition the judge to issue a subpoena compelling the witness to testify under oath. Assemble evidence that the statement is untrue. The burden of proof rests with the plaintiff to establish that the statement is false. Establish that the statement was defamatory. It is defamatory if it had a tendency to harm your reputation, or if by its nature it would cause mental anguish to a reasonable person of average sensitivity. Certain types of statements are almost always considered defamatory--attacks on professional character, accusations of sexual promiscuity, claims that that you committed a morally repugnant crime, and assertions that you have contracted a sexually transmitted disease. Establish that you suffered damages as a result of the defamatory statement. These damages can include economic damages, damages to your reputation, and mental anguish. File a lawsuit against the defendant in the state district court. Your complaint should allege each element of defamation of character as set forth above. The most common cause of defamation lawsuits is inaccurate information placed on a credit report.
Viewpoint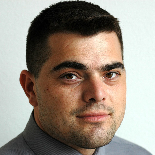 John Uebler
lawyer
2019-11-13 19:55:25
10 Reasons to Create an Estate Plan Now
Many people think that estate plans are for someone else, not them. They may rationalize that they are too young or don't have enough money to reap the tax benefits of a plan. But as the following list makes clear, estate planning is for everyone, regardless of age or net worth. 1. Loss of capacity. What if you become incompetent and unable to manage your own affairs? Without a plan the courts will select the person to manage your affairs. With a plan, you pick that person through a power of attorney. 2. Minor children. Who will raise your children if you die? Without a plan, a court will make that decision. With a plan, you are able to nominate the guardian of your choice. 3. Dying without a will. Who will inherit your assets? Without a plan, your assets pass to your heirs according to your state's laws of intestacy (dying without a will). Your family members (and perhaps not the ones you would choose) will receive your assets without benefit of your direction or of trust protection. With a plan, you decide who gets your assets, and when and how they receive them. 4. Blended families. What if your family is the result of multiple marriages? Without a plan, children from different marriages may not be treated as you would wish. With a plan, you determine what goes to your current spouse and to the children from a prior marriage or marriages. 5. Children with special needs. Without a plan, a child with special needs risks being disqualified from receiving Medicaid or SSI benefits, and may have to use his or her inheritance to pay for care. With a plan, you can set up a supplemental needs trust that will allow the child to remain eligible for government benefits while using the trust assets to pay for non-covered expenses. 6. Keeping assets in the family. Would you prefer that your assets stay in your own family? Without a plan, your child's spouse may wind up with your money if your child passes away prematurely. If your child divorces his or her current spouse, half of your assets could go to the spouse. With a plan, you can set up a trust that ensures that your assets will stay in your family and, for example, pass to your grandchildren. 7. Financial security. Will your spouse and children be able to survive financially? Without a plan and the income replacement provided by life insurance, your family may be unable to maintain its current living standard. With a plan, life insurance can mean that your family will enjoy financial security. 8. Retirement accounts. Do you have an IRA or similar retirement account? Without a plan, your designated beneficiary for the retirement account funds may not reflect your current wishes and may result in burdensome tax consequences for your heirs. With a plan, you can choose the optimal beneficiary. 9. Business ownership. Do you own a business? Without a plan, you don't name a successor, thus risking that your family could lose control of the business. With a plan, you choose who will own and control the business after you are gone. 10. Avoiding probate. Without a plan, your estate may be subject to delays and excess fees (depending on the state), and your assets will be a matter of public record. With a plan, you can structure things so that probate can be avoided entirely.
Viewpoint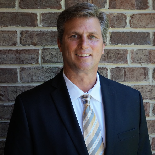 Patrick Kowalskl
lawyer
2019-11-12 19:46:11
Civil Procedure Overview
Broadly speaking, civil procedure consists of the rules by which courts conduct civil trials. "Civil trials" concern the judicial resolution of claims by one individual or class against another and are to be distinguished from "criminal trials," in which the state prosecutes an individual for violation of criminal law. Federal and State Civil Procedure In the U.S., civil procedure usually takes the form of a series of rules and judicial practices. The federal courts follow the Federal Rules of Civil Procedure (FRCP); the state courts follow their own state rules of civil procedure. Often times, state civil procedure mirrors many of the federal rules. In federal courts, evidentiary rules are governed by the Federal Rules of Evidence. The state courts follow their own state rules of evidence. In 1934, Congress passed 28 U.S. Code § 2072--also called the the Rules Enabling Act--which "gave the Supreme Court the power to make rules of procedure and evidence for federal courts as long as they did not 'abridge, enlarge, or modify any substantive right.'" Procedural Law and Substantive Law Court procedures stem from the Fifth Amendment's and Fourteenth Amendment's guarantees of due process. Both Amendments contain the Due Process Clause, which states no one shall be "deprived of life, liberty or property without due process of law." While "the words "due process" suggest a concern with procedure rather than substance," the Due Process Clause is widely understood to guarantee both procedural due process and substantive due process. "Procedural law," which refers to the guarantees of certain procedural methods and rules, is to be distinguished from "substantive law," which refers to the rights and duties of everyday conduct, such as those related to contract law and tort law. A procedural system provides the mechanism for applying substantive law to real disputes. Such a system sets guidelines as to what information the judge or jury receives, how that information is to be presented, and by what standards of proof (e.g., "beyond a reasonable doubt," "by clear and convincing evidence," "by a preponderance of the evidence") the information will be adjudged. An effective procedural system ensures that similar cases will be treated similarly by the courts. Pre-Trial Relevance Although the majority of suits filed in the United States are settled before trial through negotiated settlements or arbitration, "civil procedure" strictly defined applies only in formal courts of law. However, there are still rules of civil procedure which govern pre-trial activities. FRCP Rules 3 - 16 all govern certain parts of the pre-trial process. Under the United States judicial system, the initial burden is on the plaintiff to file suit in court. The plaintiff also has the initial burden of demonstrating a legitimate claim.
Viewpoint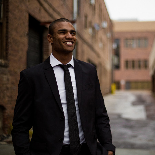 Ulysses
lawyer
2019-11-11 18:43:15
The Impact of Corporate Social Responsibility on Fashion Brands
Corporate social responsibility (CSR) is not new. However, the relevance of CSR to brand valuation for investors and other stakeholders is increasing exponentially year after year. As a new generation of talent and consumers becomes increasingly more "woke" (read: aware) to environmental, political, and social issues, CSR becomes a critical factor in increasing—or diminishing—brand value. This is particularly relevant in the fashion industry where sustainability and other hot-button political and social issues have come to the forefront. CSR is wholistic and considers environmental issues such as sustainability, pollution, climate change, clean oceans, supply chain transparency, and carbon footprints. It considers social issues such as charitable giving, gun control and violence, human and animal welfare, gender gaps, sex trafficking, and child or other unfair labor practices. It also considers cultural sensitivities such as anti-Semitism and racism. This list of issues is not exhaustive and none of the issues are exclusive. CSR: The Intangible Metric in Valuation CSR is important to consumers and, perhaps even more significantly, it is important to investors and corporate buyers. Private equity firms are looking at targets and portfolio company candidates with a wider and more critical lens. In assessing the valuation of a target, CSR has emerged as a key factor and an important intangible metric that can significantly impact a brand's value and the target's overall valuation. Private equity firms typically evaluate a brand based on market share, growth potential, innovative capability, sector, and human capital. "The Rising Value of Brand Purpose in Private Equity," Branding Strategy Insider, Sept. 11, 2018. Arguably, most of these factors can be impacted by CSR. Brand strength is no longer about whether a brand is recognized but instead is about how a brand is recognized, and for what. Put another way, "brand recognition" has been supplanted by "brand perception." Likewise, negative air around a brand can significantly impact its value. For example, an apparel brand that is exposed for having sweat shops in its supply chain risks losing both consumers and investment dollars. Reputational damage hurts a portfolio brand's value and in some cases, private equity firms may divest from such investments to avoid reputation damage as well. On the flip side, prominent investment professionals are making a noticeable effort to encourage and facilitate responsible investing, as well as using pressure as a limited partner to drive the investment process to include CSR as a focus by a private equity fund. Measuring by the Metric In February 2009, McKinsey released a study through which it attempted to use CSR—and specifically environmental, social, and governance programs—as a metric to measure brand value. The study made a number of accurate predictions about the increasing value of CSR on a brand, but its findings showed a great disparity among CFOs, investment professionals, and corporate social responsibility professionals and how these groups perceived the impact of CSR on brands. Significantly, the data shows that investment professionals were far more likely than the other groups to say CSR adds significant value to a brand. Investment professionals also disagreed with the other groups in terms of the percentage of value CSR may contribute to a brand, responding that in some instances it may add more than 11% to shareholder value. The 2019 outlook shows a remarkable increase in awareness from C-suites and CSR professionals. The change from 2009 to today signals that investment professionals' valuations of CSR were a precursor to corporations' increasing awareness and embracing of CSR. The buy-side is driving the change. This means companies and would-be investors are more aligned today than they were 10 years ago, with CSR as a unifying force. Nowhere is this truer than in the fashion industry. Sustainability Sustainability is the most talked about CSR issue today in the apparel sector. Historically a linear industry, fashion and luxury apparel posed a significant threat to the environment. However, in the past several years, fashion has woken up to the sustainability mission.
Viewpoint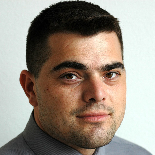 John Uebler
lawyer
2019-11-08 19:56:08