What Not to Include When Making a Will
Property that shouldn't be included in your will is any type that is already subject to laws regarding its distribution upon your death. The most common types of such property include the following: Property held with a right of survivorship: Community property with the right of survivorship and property held in joint tenancy or tenancy by the entirety will pass automatically to the co-owner upon your death, and nothing you write in your will can change that. Property held in a living trust: A living trust is specifically set up to facilitate the transfer of property upon the grantor's death and to bypass probate. Accordingly, the beneficiaries of a living trust automatically receive any property held by the trust upon the grantor's death. You can always change the terms of a revocable trust during your lifetime by amending the trust documents, but you cannot do so through a will. Life insurance or annuity proceeds: The beneficiary named on a life insurance or annuity policy automatically receives the proceeds. Proceeds from retirement plans, pensions, IRAs, and 401(k)s: As with life insurance proceeds, these pass directly to the beneficiary named on the forms. Pay-on-death bank accounts: Money in a pay-on-death bank account goes automatically to the beneficiary listed. Transfer-on-death (TOD) property: Stocks, bonds, real estate, or vehicles may be held in beneficiary this way, and they pass automatically to the named beneficiary.
Viewpoint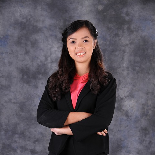 Kongove Mathis
lawyer
2020-03-28 14:02:23
Five Myths about Common Law Marriage
Most people are fuzzy on the specifics of common law marriage. So let's start by putting one of the most common misconceptions to rest. If two people live together for seven years (or any other number of years), they aren't automatically common law spouses. Interestingly, the idea of common law marriage actually dates back to medieval England. It simply came about due to transportation difficulties and limitations. Clerics and justices who officiated at marriages were not always able to travel to couples in rural locations. In such cases, the couple could establish a marriage by "common law." Today, common law marriage isn't a result of geographic isolation, which might explain why it's been abolished in so many states. Now, it results from a couple's actions. A common law couple never obtains a marriage license or fulfills the state's statutory marriage laws. Typically, this means the couple has cohabitated for a period of time—usually a year or more—while having an agreement to be married. Also, they must present themselves to the larger world as husband and wife. As mentioned, common law marriage is not recognized in most states today. So regardless of how many years you live together, you don't have to worry about a common law marriage. States that do recognize common law marriage include the following: Alabama, Colorado, District of Columbia, Georgia (if created prior to 1997), Idaho (if created before 1996), Iowa, Kansas, Montana, New Hampshire (for inheritance purposes only), Ohio (if created prior to 10/1991), Oklahoma, Pennsylvania (if created before 9/2003), Rhode Island, South Carolina, Texas and Utah. Same-sex relationships or marriages are never recognized as common law.
Viewpoint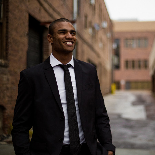 Ulysses
lawyer
2020-03-28 13:57:00
What are Pocket Bikes?
Pocket bikes -- also called "mini-motorcycles" or "pocket rockets" -- are small gas-powered bikes that look like miniature replicas of full-sized motorcycles. Despite their small size (about two feet high and weighing around 40 pounds), pocket bikes typically come equipped with 40cc engines, and can reach speeds up to 40 to 50 miles per hour. Are Pocket Bikes Legal to Ride Where You Live? Many states and municipalities have enacted laws that specifically ban the operation of pocket bikes and mini-motorcycles on public streets, roads, and trails. In some states, this is simply because (safety issues aside) pocket bikes typically do not come equipped with features like turn signals, mirrors, and horns -- equipment that is required in order for a vehicle to be considered "street legal" under some states' vehicle and traffic codes. What's more, since pocket bikes usually cannot be insured or registered, this fact alone makes them illegal to operate on public roads in many states. For example, in California and Texas, operation of pocket bikes and mini-motorcycles is illegal on all public streets, sidewalks, and trails. Legal operation of pocket bikes in these states (and many others) is limited to private property only. In Texas, for instance, an individual operating a pocket bike on a public road may be cited for operating an unregistered vehicle; driving without insurance; driving without a license; and failure to meet certain equipment standards. These types of violations usually are punishable by fines but could result in suspensions and other penalties.
Viewpoint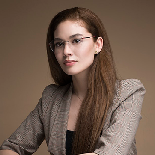 Silvln Crowley
lawyer
2020-03-27 20:32:34
What is the definition of bankruptcy?
Bankruptcy is a generalized term for a federal court procedure that helps consumers and businesses get rid of their debts and repay their creditors. If you can prove that you are entitled to it, the bankruptcy court will protect you during your bankruptcy proceeding. In general, bankruptcies can be categorized into two types - "liquidations" and "reorganizations." Among the different types of bankruptcies, Chapter 7 and Chapter 13 proceedings are the most common for individuals and businesses. Chapter 7 bankruptcies normally fall in the liquidation category, meaning your property could be sold in order to pay back your debts. Conversely, Chapter 13 bankruptcies generally fall under the reorganization category, meaning that you will probably be able to keep your property, but you must submit and stick to a plan that will allow you to repay some or all of your debts within three to five years. Chapter 7 Both individuals and businesses are allowed to file for Chapter 7 bankruptcy. These proceedings typically last between three and six months. Liquidation of property - In a Chapter 7 bankruptcy proceeding, some of your property may be seized and sold to pay off some or all of your debts. However, as a benefit of this type of bankruptcy proceeding, any unsecured debts (debts that are not guaranteed by collateral) will be wiped out. In addition, there are certain types of property that cannot be sold in order to pay off your debts, such as the furniture in your home, you car and your clothes. Secured debt - Secured debts are treated differently than unsecured debts in a Chapter 7 bankruptcy proceeding. In a Chapter 7 bankruptcy proceeding, you (the debtor) have to make a choice between allowing the creditor to repossess the property that secures the debt, continuing to make payments on your debt to the creditor, or paying the creditor a sum equal to the replacement value of the property that secures the debt. In addition, some types of secured debts can be wiped out during a Chapter 7 bankruptcy proceeding. Chapter 7 Eligibility - Before you can file for Chapter 7 bankruptcy, you must be able to show that you are eligible to file for Chapter 7. To be eligible for Chapter 7, you cannot make enough money (minus certain expenses and monthly debt payments) to be able to fund a Chapter 13 bankruptcy repayment plan. There are other requirements to be eligible to file for Chapter7 bankruptcy. Debts that will not be wiped out by Chapter 7 bankruptcy - While credit card debt, unsecured loans, and other debts can be forgiven in Chapter 7, things like child support, taxes that are due, and alimony payments cannot be wiped out. For more debts that will remain after a Chapter 7 bankruptcy proceeding, see Debts that Remain After a Chapter 7 Discharge.
Viewpoint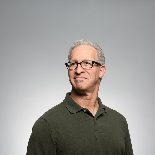 Terrance Gwiriri
lawyer
2020-03-26 12:43:00
Limited scope in order for the non-compete agreement to be valid.
Despite the fact that Business and Professions Code Section 16601 permits non-compete agreements, there are still other requirements in order for such a non-compete agreement to be valid. In order to be valid, the non-compete agreement must, in addition to being part of a sale of substantially all of the person's interest in the company, be limited in terms of both time and geography. Time Limitation Since there is a general policy against preventing a person from earning a living, the Courts are reluctant to uphold these agreements in general. Where a non-compete agreement fits within the exception of the sale of substantially all of a person's interest in the company, there still must be a limitation on the length of time that the non-compete agreement is valid. If the non-compete agreement provides that the seller will not compete with the purchaser for 50 years it is almost certain that California courts will void such an agreement as being too great a limitation on the seller's ability to earn a living. California courts generally permit non-compete agreements for only relatively short-term duration, usually not to exceed two to three years. A non-compete agreement with a two to three year limitation on competition is likely to be enforceable. Any longer period of time and the courts will look with a skeptical eye towards enforcement. Here too, however, there may be circumstances that justify a longer term. Consultation with an attorney in this area is essential to drafting an enforceable non-compete agreement. Geographical limitation The limitation on competition must also be restricted by geographical area. Whether a geographical limitation is reasonable will depend upon the particular facts involved. There are some basic guidelines to determining whether a non-compete agreement will be enforceable. However, an attorney should be contacted to review and properly research your particular case.
Viewpoint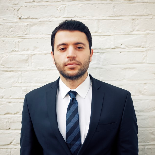 Felix Mitzner
lawyer
2020-03-24 19:42:46
Isn't My Nonprofit Automatically Tax-Exempt?
Some people mistakenly belief that forming a nonprofit automatically gives the organization all the tax benefits that come along with being "exempt." That is simply not the case. Keep in mind, nonprofit status refers only to your state's laws regarding corporate status, while tax-exempt refers to federal and state exemption under the U.S. tax code. As a nonprofit organization, you have to apply for special tax designations under 501(c)(3). They are not automatic. See FindLaw's Becoming a Tax-Exempt Organization to learn more about how to apply and enjoy exemptions from federal, state, and local taxes. Requirements After Obtaining Tax-Exempt Status Once your charity gains tax-exempt status, you'll still have tax filing requirements you must comply with in order to maintain 501(c)(3) status. If your nonprofit has $50,000 or more in gross receipts, will likely have to file a Form 990, Return of Organization Exempt from Income or Form 990-EZ. Smaller organizations, those with less than $50,000 or more in gross receipts, may still have to file what is known as a "electronic notice" with the IRS. Do 501(c)(3) Nonprofit Corporations Have to Make their Financial Statements Available to the Public? Yes. Nonprofit corporations must submit their financial statements, which include the salaries of directors, officers and key employees to the IRS on Form 990 as mentioned above. Both the IRS and the nonprofit corporation are required to disclose the information they provide on Form 990 to the public. This means that nonprofits must make their records available for public inspection during regular business hours at their principal office. The financial health of your nonprofit organization is extremely important. Working with a lawyer who understands the laws surrounding 501 (c)(3) is crucial to making nonprofit status benefit your charity. Speak to a business and commercial law attorney in your area today and make sure your nonprofit has the best chance at success.
Viewpoint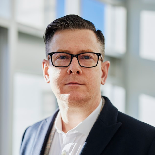 Yates Hirschi
lawyer
2020-03-23 20:39:49
What is probate?
Probate is a legal process that occurs when someone passes away – essentially it is the sorting out of the deceased's estate and assets. The process includes: proving the validity of the will in court, taking inventory of the deceased's property and having it appraised, paying debts and taxes, and distributing the remaining property as the will states. It is a large responsibility for the designated executor that involves confusing paperwork and typically the assistance of a lawyer. Probate is a legal process that occurs when someone passes away – essentially it is the sorting out of the deceased's estate and assets. The process includes: proving the validity of the will in court, taking inventory of the deceased's property and having it appraised, paying debts and taxes, and distributing the remaining property as the will states. It is a large responsibility for the designated executor that involves confusing paperwork and typically the assistance of a lawyer. One reason for a probate dispute is that the process of probate typically consumes money from the estate property that would otherwise be split amongst the heirs, but a chunk of that goes to lawyers usually. Some people may find it smarter and more cost-effective to go through the probate process without lawyers to save money, yet the confusion and splitting of assets unfairly can cause distress and upset feelings with the people involved. The process of probate can cause stress and tension in families because it can drain the money left to the beneficiaries depending on how much debt is to be paid.
Viewpoint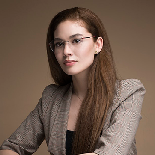 Silvln Crowley
lawyer
2020-03-20 20:54:55
How many people read these terms when they shop online?
How often have you scrolled to the bottom of the terms of service and just clicked "yes" when you are shopping online? If you are like most people, the answer is quite a few times. However, people are learning that when they click to agree, they are giving away far more than they would ever imagine. How many people read the terms? Research suggests that most people don't read terms and conditions. A recent study involving 543 college students showed that only one-quarter looked at the fine print at all. In the study, students were invited to join a nonexistent social network called NameDrop. Most never looked at the terms before clicking to join. Even the most thorough students spent roughly a minute scanning over the terms of service, which contained thousands of words. While most of the terms were standard, deep in paragraph 2.3.1, members agreed to give NameDrop their first-born children. While NameDrop does not exist and this agreement is illegal and thus invalid, the study proved its hypothesis: no one reads the terms. Does it matter if you read them? Regardless of whether you should or shouldn't read every word in these agreements, it would simply be impossible for most of us to read every End User License Agreement (EULA) or Terms of Service (TOS). According to The Guardian, it would take roughly 250 hours to read the average American's digital contracts every year. Additionally, it may not be reasonable to even try. Networks like Twitter, Google and Facebook are extremely valuable to many people, especially those who use these platforms as part of their jobs. Professionals whose responsibilities include research or sharing information would often be unable to do their jobs without these and other resources. Since no one can individually negotiate their own contracts, the choice comes down to accepting them or not using the service. In the case of some consumer goods or sales websites, there is not another source for the product. In other words, many users and consumers find that agreeing to terms is really the only option.
Viewpoint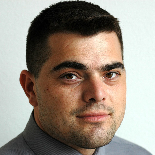 John Uebler
lawyer
2020-03-19 20:33:24
Product Defects: Responsible Parties
For product liability to arise, at some point the product must have been sold in the marketplace. Historically, a contractual relationship, known as "privity of contract," had to exist between the person injured by a product and the supplier of the product in order for the injured person to recover. In most states today, however, that requirement no longer exists, and the injured person does not have to be the purchaser of the product in order to recover. Any person who foreseeably could have been injured by a defective product can recover for his or her injuries, as long as the product was sold to someone. Liability for a product defect could rest with any party in the product's chain of distribution, such as: The product manufacturer; A manufacturer of component parts; A party that assembles or installs the product; The wholesaler; and The retail store that sold the product to the consumer. For strict liability to apply, the sale of a product must be made in the regular course of the supplier's business. Thus, someone who sells a product at a garage sale would probably not be liable in a product liability action. Types of Product Defects Under any theory of liability, a plaintiff in a product liability case must prove that the product that caused injury was defective and that the defect made the product unreasonably dangerous. There are three types of defects that might cause injury and give rise to manufacturer or supplier liability: 1.Design Defects - Present in a product from the beginning, even before it is manufactured, in that something in the design of the product is inherently unsafe. 2.Manufacturing Defects - Those that occur in the course of a product's manufacture or assembly. 3.Marketing Defects - Flaws in the way a product is marketed, such as improper labeling, insufficient instructions, or inadequate safety warnings.
Viewpoint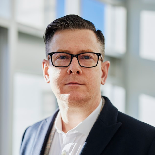 Yates Hirschi
lawyer
2020-03-18 12:53:50
Here are some tips for navigating the workers' compensation claims process.
Workers' Comp Claim Denied – What's Next?The first thing that you should do if your workers' compensation claim is denied is to hire an experienced workers' compensation lawyer who can guide you through the process of appealing the denial. From there, you need to file a Form 33 – Request for Hearing. The first step is mediation with your employer. Mediations are required. In fact, if you submit a request for hearing, you will be sent an order for a "mediated settlement conference." Mediation is often a successful way of resolving workers' compensation disputes. The North Carolina Industrial Commission reports that settlement rates for mediation conferences are at or above 70-75 percent. If mediation is unsuccessful, the next step is the hearing. A hearing is an opportunity for you to present your side of your workers' compensation case. During the hearing, you will provide testimony, submit medical evidence that speaks to your injuries, and you may call witnesses to testify on your behalf. At the conclusion of the hearing, a written order will be issued. If the order is not in your favor and your benefits are denied, you can once again appeal. If a hearing is not concluded in your favor, you may file an appeal before the full commission. If you are not already working with an attorney, it is essential that you hire one at this point in the process.
Viewpoint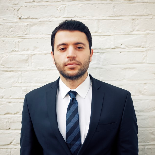 Felix Mitzner
lawyer
2020-03-17 20:48:19